Mike Lindell launches push for Lindell Offense Fund with VFAF Veterans for Trump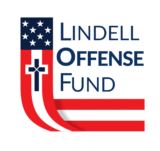 Lindell Offense Fund Logo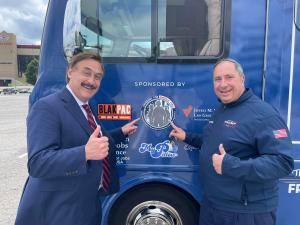 Mike Lindell and John Fredericks pose with the VFAF Veterans for Trump bus logo
VFAF Veterans for Trump aka Veterans for America First work with Mike Lindell to promote the Lindell Offense Fund announced Stan Fitzgerald
Mike Lindell is a patriot who has dedicated himself to Saving America , Mike has our full support."
— Stan Fitzgerald VFAF Veterans for Trump President
WASHINGTON, DC, DISTRICT OF COLUMBIA, USA, September 1, 2023/
EINPresswire.com
/ -- For the last two years Mike Lindell has worked on his vision for further securing elections which has been outlined at
https://lindelloffensefund.org/
Lindell and his team reached out to the VFAF Veterans group, who are part of the grassroots Trump campaign coalition (Voices for Trump), to begin the promotional campaign for the non -profit.
Mike Lindell is an American businessman, entrepreneur, and political activist. He is well recognized as the CEO and creator of My Pillo Inc. Lindell is a personal friend of former President Trump. He was a close adviser, supporter and counselor of Trump
VFAF
Veterans for Trump
also launched Patrick Byrnes promotional campaign for his magazine.
https://www.cbs17.com/business/press-releases/ein-presswire/641747374/capitol-times-magazine-launches-inaugural-edition-featuring-patrick-byrne-on-dhs-domestic-extremist-cover/
VFAF Veterans for America First AKA Veterans for Trump was invited as part of the grass roots voices for Trump campaign collation to Mar-A-Lago in November 2022 for Donald Trumps announcement of his run for 47th president. The former president shared the endorsement of VFAF for his bid on the Truth Social Platform along with the article stating the organization was part of the campaign collation
https://truthsocial.com/@realDon.../posts/109429493455546669
For more information on the veterans group follow President
Stan Fitzgerald
on Twitter :
https://twitter.com/RealSFitzgerald
Stan Fitzgerald Fitzgerald
L-Strategies LLC
+1 770-707-6291
email us here
Visit us on social media:
Facebook
Twitter
Mike Lindell interviews with Stan Fitzgerald president VFAF Veterans for Trump