Legislative update: Accomplishments of the 2023 session
Dear Friends & Neighbors,
We are finally finished with the 2023 legislative session, and I wanted to write to give you all an update on what we accomplished. This took so long because we had a one-day special session last week, when we passed a bipartisan reform of our state's drug possession laws that included significant investments in drug treatment, housing, and recovery support. 
I wanted to let you know about three priority areas of mine: (1) protecting people in Washington State from the reach of out-of-state laws against abortion, (2) expanding support for public broadband, and (3) expanding access to college opportunities on the Kitsap Peninsula. 
 Protecting access to abortion care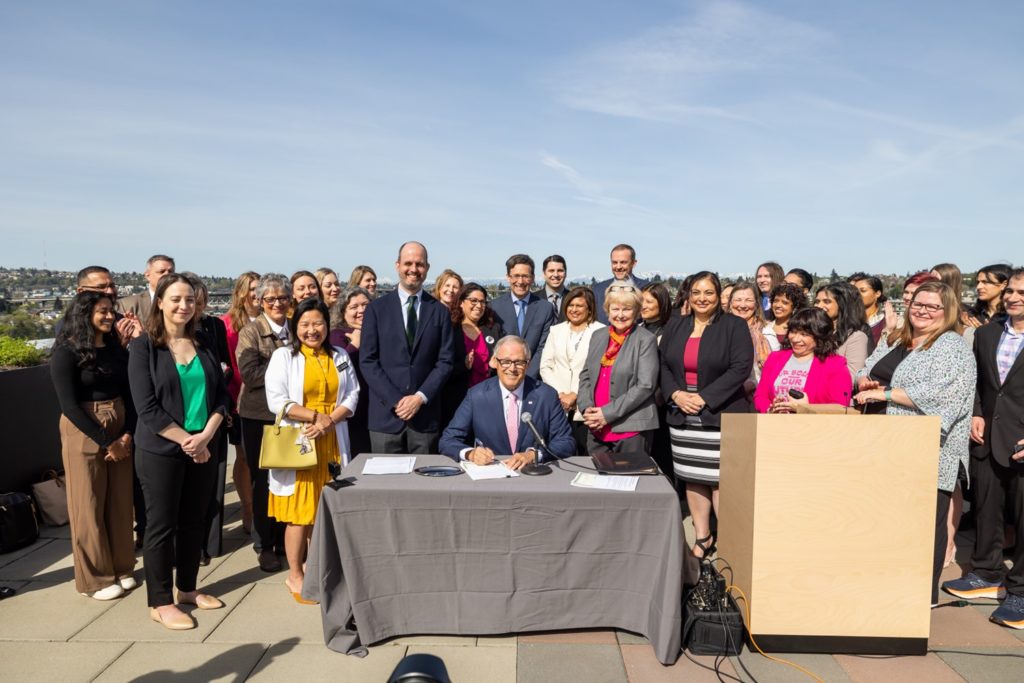 When the Supreme Court overturned Roe v. Wade last summer, we knew that other states would move quickly to criminalize abortion. That's why we wanted to make sure that we protected people in Washington State from the reach of anti-abortion laws in other states. My HB 1469, the "Shield Law," protects reproductive health patients and providers in Washington from civil liability or criminal prosecution in other states that have outlawed abortion. If states like Texas are going to be creative and aggressive about restricting abortion rights; then Washington State will be creative and aggressive in fighting back. With the Shield Law, we remove the ability of anti-choice states to use Washington State courts or Washington State judicial process to enforce their laws restricting abortion. I'm proud that the Washington State Legislature passed the Shield Law with bipartisan support and the Governor signed it into law a few weeks ago (pictured above).  
Major public broadband investments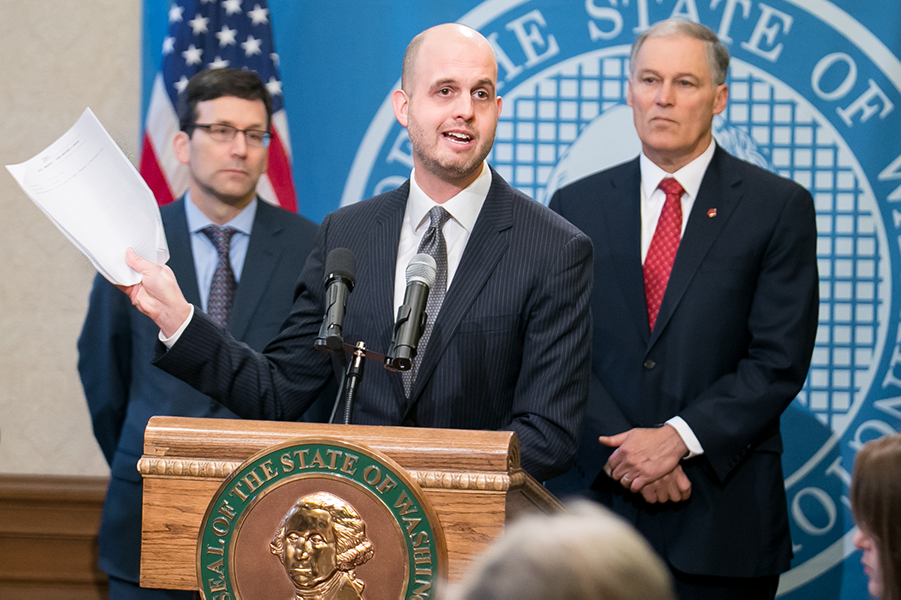 In 2021, the Washington State Legislature passed my Public Broadband Act, which allowed full public broadband in Washington State. Broadband has become as essential to our lives as water, power, or any other public utility. Whether it's for school, work, or connecting with your doctor, everyone needs affordable, high-speed broadband. That's why I was proud to secure $50 million in funding for public broadband services in this year's Capital Budget. This funding will give more people an alternative to the costly cable monopolies by helping more public entities—public utility districts, tribes, cities, and more—provide broadband directly to the public.  
Expanding Western Washington University in Kitsap County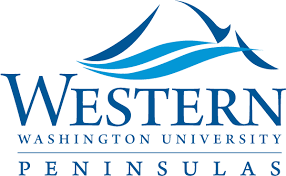 I strongly supported new funding in this year's budget to expand Western Washington University's presence on the Kitsap and Olympic Peninsulas. This funding will create new degree programs in Industrial and Systems Engineering, Data Science, and Sociology, as well as a new Master's of Social Work degree, which will help address our serious workforce shortages for behavioral and mental health professionals. Olympic College and Peninsula College will provide the first two years of classes for these degrees, with Western providing the last two years. This means that more people can get trained for good jobs to support their families while staying right here in Kitsap County.  
*** 
It is an honor to serve you all in the Washington State Legislature. Thank you for both entrusting me with this opportunity and for reading this newsletter about some of my work this legislative session. 
Best,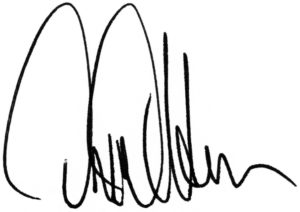 Rep. Drew Hansen 
---