Susan Doig Named Trilogy's Next President and Chief Executive Officer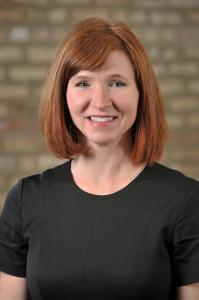 CHICAGO, IL, USA, May 24, 2023/EINPresswire.com/ -- Trilogy's Board of Directors is pleased to announce the selection of Susan Doig, LCSW, LPHA, CADC, as Trilogy's next President and Chief Executive Officer, effective June 1. Susan has worked in integrated and behavioral health settings for more than 25 years, 17 of which have been with Trilogy. Susan has served as Trilogy's Chief Clinical Officer since 2009 and as Interim President and CEO since last October. As Chief Clinical Officer, Susan designed clinical programs to best meet the needs of the community and expanded services at Trilogy to include intensive outreach services for people who have been left out of traditional case management models.
Susan's passion for community mental health began when she was a student in Missouri, where she worked with adults experiencing mental illness who were institutionalized. That experience helped shape her desire to help people live in community settings. After returning to Chicago and receiving her master's degree in social work from University of Illinois, Susan became part of a team dedicated to helping people with mental illness who were incarcerated in Cook County Jail as they returned to the community.
Susan has years of experience in mentoring and developing a talented clinical work force and is proud of Trilogy's culture of inclusivity, excellence, and compassion at Trilogy. Susan remains dedicated to mental health advocacy, to highlighting the need for mental health services, and to providing high quality behavioral health services to all.
"I'm excited for the opportunity to continue guiding Trilogy's mission and programs to best support people in mental health recovery, and to increase services in communities in Chicago that have historically been underserved," said Susan.
Susan was selected from a large, diverse pool of highly qualified candidates after an extensive search in partnership with Kittleman & Associates that incorporated input from Trilogy staff. Trilogy's Executive Search Committee sought a candidate with a deep understanding of Trilogy's work who would put the well-being of clients and staff first and who would fit within and strengthen Trilogy's mission-driven culture. Additionally, it was important that the selected candidate be someone who would prioritize diversity, equity, and inclusion at all levels at Trilogy.
For more than 50 years, Trilogy has provided people across Chicago and beyond with support for mental health recovery and the journey toward stability. We provide our clients with an array of essential services and ongoing support so that they can live independently and thrive in our community. Trilogy's mission is to provide comprehensive integrated care that enables people in mental health recovery to build meaningful and independent lives. We envision a society where everyone impacted by mental illness is valued, embraced, and supported holistically, systematically, and culturally; where the stigma of mental illness is eliminated; and where quality of care is not determined by socioeconomic status.
More information is at TrilogyInc.org.
Jeff Fenwick
Trilogy
+1 773-837-2916
jfenwick@TrilogyInc.org
Visit us on social media:
Facebook
LinkedIn
Instagram