Bigfoot Project Investments Inc. Announces New Production Contract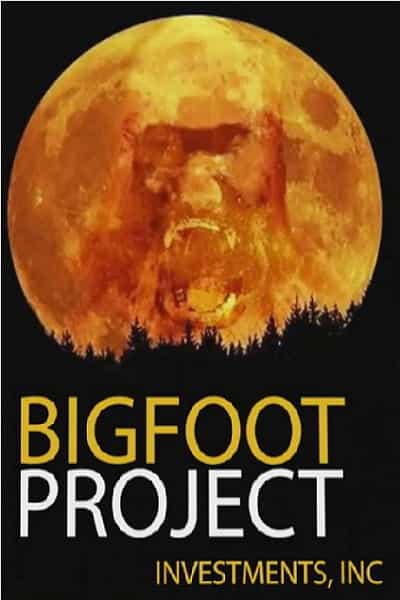 Company Logo
The Search For The Truth Throughout The United States - Featured On Fox Business News - New To The Street June 11th at 1 pm Eastern
Bigfoot Project Investments Inc. (OTCMKTS:BGFT)
The $1,000,000 Bigfoot Bounty could be yours."
— Tom Biscardi
REDWOOD CITY, CA, UNITED STATES, June 5, 2017 /EINPresswire.com/ -- Bigfoot Project Investments Inc. has published an 8K to report the signing of a new production contract as well as a re-release of six existing productions.
Bigfoot Project Investments Inc. and The Bosko Group will be working together to re-release and distribute six of the existing productions with new introductions narrated by Tom Biscardi himself. The re-releases will be packaged under the "Biscardi" brand. Bigfoot Lives, Bigfoot Lives 2, Bigfoot Lives 3, In The Shadow of Bigfoot, Hoax of the Century and Anatomy of a Bigfoot Hoax will be repackaged specific to the Biscardi Brand Bigfoot. Pre-order amounts based on historical data from actual distributor sales include 2,500 to 7,500 units per film in Series with unit sales price averaging $5.00. Potential average sales range $30,000 per film.
The new production contract is for a video series illustrating the "Dark and Violent World of Bigfoot". A total of five productions have been contracted and will be produced by Bigfoot Project Investments Inc. and distributed by The Bosko Group. Projected gross sales based on historical data from actual distributor sales is expected to average 40,000 units per film with an average unit price of $5.00, yields $200,000 per film.
Attention: The Bigfoot Project Investments Inc. expedition team is heading back out looking to present the $1,000,000 Bigfoot Bounty for the information leading to the capture of a bona fide creature (Sasquatch/Bigfoot/Yeti/skunk ape). The searching for Bigfoot expedition team is back after a few weeks of much needed RR has started planning there 2017 summer expedition. Target sights have been identified in Arkansas,Texas, Oklahoma, Colorado, Arizona,Virginia, Idaho, and Montana.
If you are in those areas and have had a sighting, call with your sighting or story.
Bigfoot Hotline: 816-442-3394 we would love to come Investigate your sighting with you and maybe hand you the Million dollar for your Proof the creature exists.
Don't miss the next segment on New To The Street. Airing on Fox Business New Sunday, June 11, 2017 at 1 pm Eastern time.
Tommy Biscardi
Bigfoot Project Investments Inc.
6066206667, 8164423394, 8164423364
email us here

EIN Presswire does not exercise editorial control over third-party content provided, uploaded, published, or distributed by users of EIN Presswire. We are a distributor, not a publisher, of 3rd party content. Such content may contain the views, opinions, statements, offers, and other material of the respective users, suppliers, participants, or authors.