Things of Little Consequence: Collector's Edition to be Released by PHiR Publishing 30 Nov 23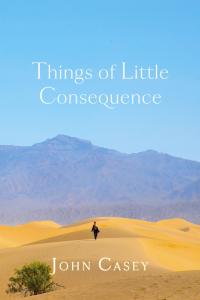 Things of Little Consequence: Collector's Edition by John Casey, Dust Jacket Cover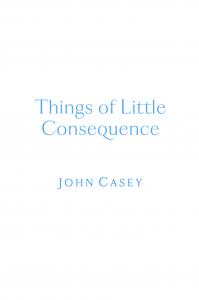 Things of Little Consequence: Collector's Edition by John Casey, Book Cover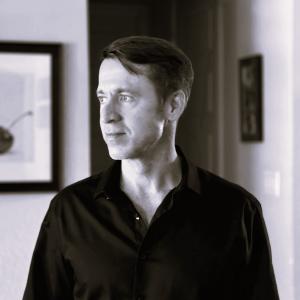 John Casey, Author
PHiR Publishing's Collector's Edition an Artistically Exquisite Addition to Casey's Things of Little Consequence
Things of Little Consequence both realizes and transcends a work of exceptional art"
— Constance Stadler, Reader's Favorite
SAN ANTONIO, TX, UNITED STATES, November 16, 2023 /
EINPresswire.com
/ -- The Collector's Edition is a hardcover-only format that features a deluxe dust jacket. The simple but elegant book cover beneath is unique to this version, as is the bespoke font used throughout the interior. Additionally, the poem 'Dandelion' is included within (unavailable in any other print or digital format).
Things of Little Consequence is a philosophical exploration of sentiment, musings, and circumstance that poetically suggests the human condition is less complex than it is complicated—that life is not as enigmatic or indecipherable as we often prefer to believe. For many, it somehow becomes easier to adhere to the mystical, to the cryptic and the Kafkaesque when confronted with a thousand disparate pieces of life because we sense it would be impossible to comprehend the grand sum of it all, or how those pieces even interconnect. Consequently, we feel we cannot come to understand the individual parts.
John Casey
's poetic philosophy of Things suggests that we can. That life is much simpler than most perceive. The human condition is not so confusing as it seems.
"John Casey has written something of worth beyond its appeal to poetry lovers. Things of Little Consequence potentially offers a different way of living for those forming life patterns. In reflectively probing what it means to be human, Things of Little Consequence both realizes and transcends a work of exceptional art." – CONSTANCE STADLER, READERS' FAVORITE
"By encouraging readers to embrace the interconnectedness of life and the coherence amidst seemingly intricate circumstances, Casey challenges conventional perspectives. For those seeking a book that ignites both the intellect and the heart, Things of Little Consequence is undoubtedly a must-read. Casey's masterful compositions engage the soul, leaving a lasting impact that lingers far beyond the final pages." – THOMAS ANDERSON, EDITOR-IN-CHIEF, LITERARY TITAN
ORDER THINGS OF LITTLE CONSEQUENCE: COLLECTOR'S EDITION
JOHN CASEY is a Pushcart Prize-nominated poet and novelist from New Hampshire. He is the author of
Raw Thoughts: a Mindful Fusion of Poetic and Photographic Art
, which garnered nominations for the Griffin Poetry Prize and National Book Award. PHiR Publishing released the sequel, Meridian: A Raw Thoughts Book, in 2021. In addition to Things of Little Consequence, he is also the author of The Devolution Trilogy, a psychological spy thriller series, and a co-author of The Barn: A Mystery Novella. Casey's poetry has appeared internationally in numerous literary journals and magazines. A Veteran combat and test pilot with a Master of Arts from Florida State University, John Casey also served as a diplomat and international affairs strategist at U.S. embassies in Europe and Africa, at the Pentagon, and elsewhere. He is passionate about fitness, nature, and travel and inspired by the incredible spectrum of people, places and cultures he has experienced in life.
John Casey
PHiR Publishing
email us here
Visit us on social media:
Facebook
Twitter
LinkedIn
Instagram
YouTube
Other
John Casey Special Guest on NBC TV