Joe Carvalho of ROARANGE Business Strategies to be Featured on Close Up Radio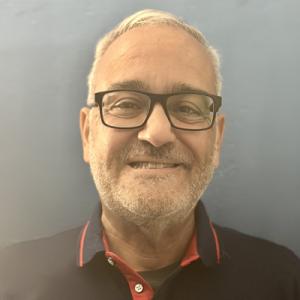 HOLLYWOOD, FLORIDA, UNITED STATES, September 11, 2023/EINPresswire.com/ -- Let's admit it: we are a society that lives to eat. In fact, we are continually centering everything we do around food. Every social event we attend is paired with food. With the countless misleading claims about what foods are healthy or unhealthy, the foods we eat may not be as benign as we have been led to believe. Society influences our perceptions of the right ways we eat as well; with three meals a day and numerous snacks being considered healthy and encouraged. What they primarily sell at the grocery stores are continually reinforced by the bombardment of advertisements that distort nutritional content and health benefits of specific foods. Cheap and fast food is accessible at every corner drive through. This makes it even more difficult for us to make healthy, smart food choices. Being a well-informed consumer and true advocates of our own health is the key to living our best lives.
According to Joe, even eating just one meal a day can be very beneficial. This is otherwise known as intermittent fasting. It can help you burn fat and improve your metabolic health. Simply put, humans don't need to overstuff themselves with food. Joe says there are specific ways for us to eat that will help keep us fit, healthy and strong. In fact, Joe also does not eat every day. He says day-off fasting is excellent for our digestive system and it's advisable to give our body a break so it's able to store and use energy when it needs it.
There are many unfortunate people walking around with what we call with a "beer belly" and Joe tells us that this a typical sign of an underlying metabolic disorder or leaky gut syndrome caused by food we shouldn't be eating. He further explains that the so-called "beer belly" more often than not, is a sign of visceral fat and a likely indicator of a fatty liver.
Joe also insists we must greatly reduce or eliminate sugar consumption because cancer and many "diseases" have been linked to consuming massive amounts of sugar, as seen in the SAD (Standard American Diet). He suggests drinking unsweetened coffee and iced tea, if not just water. Sugary beverages are a large driver of many metabolic imbalances. The sad fact is that millions of people world-wide are tragically getting fatty liver disease caused by consuming sugar—and specifically fructose, which unfortunately and shockingly is in almost everything we eat. Joe pleads with parents to never give your child orange juice because it's as lethal and as unhealthy as soda which is loaded with fructose. He adds that "it has been said that fruit is nature's candy and filling a bottle with it doesn't make gorging on it any healthier".
Moreover, it's a myth, he says, that cholesterol per se is bad for us when it's actually essential for good health. We need cholesterol to make hormones and build cells.
Joe also has some interesting thoughts for those of us who are on vegan diets to take precautions on what ingredients are actually in our meatless burgers, and other non-meat products, as many are filled with sugars, vegetable oils and various chemicals. He urges us to be wise consumers and check all food labels.
For example, "cellulose" is generally a sawdust product used in a lot of foods as fillers. Pepper can include shredded twigs! We must be educated in our food choices.
Joe cautions us all if we are interested in bettering our health not to be the typical American who follows the SAD diet. Most Americans are sadly sick and obese, and getting more so.
"Clearly food is double-edged straight line to both health and illness" says Joe. "Our current healthcare system often manipulates us into believing chronic disease is progressive and either non treatable or requiring prescription medications as the only solution. The reality is we have a flawed nutrition system and healthcare system, and people must know that our good health is all about eating the right foods and certainly not overeating the wrong foods."
Don't miss Joe's podcast where he will share his best tips to eating smarter and healthier.
Close Up Radio will feature Joe Carvalho in an interview with Jim on Monday September 11th at 12pm EST
Listen to the show on BlogTalkRadio.
If you have any questions for our guest, please call (347) 996-3389.
For more information, visit www.roarangebusinessstrategies.com or www.HumanHealthStrategies.com
Written By: Beatrice Maria Centeno
Lou Ceparano
Close Up Television & Radio
+1 631-850-3314
email us here
Visit us on social media:
Facebook