First Lien Capital Emerges as One of Two Winning Bidders for Vertical Capital Income Fund Liquidation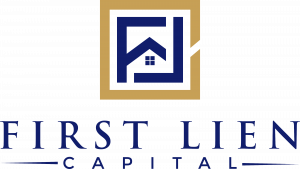 Being selected is a testament to our expertise in scratch-n-dent mortgage investments, recognizing value where others do not, and delivering value and superior returns to our investment partners."
— Bill Bymel, CEO and Fund Manager of First Lien Capital
BEVERLY HILLS, CA, USA, July 19, 2023/
EINPresswire.com
/ -- First Lien Capital, a privately owned mortgage and real estate investment platform, reveals today that it was selected as one of two winning bidders for the liquidation of the Vertical Capital Income Fund (NYSE: VCIF). The publicly-traded fund, after conducting a rigorous competitive bidding process with the assistance of a third-party broker Situs AMC, identified two parties to acquire a significant portion of the fund's investment portfolio and
announced the sale
to shareholders on July 11th.
Under its entity, BBNY Mortgage LLC, First Lien Capital acquired approximately $20 million in performing loan balances out of Vertical's portfolio, meeting the conditions set forth in a previously-announced and shareholder-approved transaction with an affiliate of leading global investment firm Carlyle (NASDAQ: CG).
Bill Bymel, CEO and Fund Manager of First Lien Capital, expressed his enthusiasm regarding this milestone: "Being selected as one of the winning bidders for the Vertical Income Fund liquidation is a testament to our expertise in scratch-n-dent mortgage investments. Immense opportunity appears in forced sale transactions when a patient, agnostic buyer can recognize value where others do not. This trade reinforces our commitment to delivering value and superior returns to our investment partners."
This acquisition represents First Lien Capital's 20th since its inception in 2021, and further solidifies their position as a prominent liquidity provider to the secondary mortgage market. The move to acquire more performing loans aligns with First Lien Capital's overarching mission to provide unparalleled investment solutions to a diverse partner portfolio. The firm's extensive experience, backed by a team of seasoned mortgage and real estate professionals, allows First Lien Capital to target all types of performing, sub-performing, or non-performing residential or commercial real estate loans.
For further information about First Lien Capital and its range of services in all asset classes of real estate, asset management, portfolio servicing oversight, and mortgage finance, and how they are shifting paradigms in the mortgage and real estate investment industry, please visit
www.firstliencapital.com
.
About First Lien Capital:
First Lien Capital is a leading financial firm specializing in distressed mortgage investments and focused on establishing a new relationship between investors and borrowers through the creation of win-win resolutions to sub-performing, non-performing mortgages on residential and commercial real estate. As a privately owned investment platform, the firm owns over 700 residential mortgages and REO properties in more than 30 states, with a total value exceeding $100 million. First Lien Capital combines its deep market knowledge with a disciplined approach to investment management, aiming to generate superior results for its investment partners.
Ari Meltzer, President
First Lien Capital
+1 844-955-4675
ari@firstliencapital.com
Visit us on social media:
Facebook
LinkedIn
Instagram