Next Dental Lab Is Offering Shining 3D Aoralscan 3 To Dentists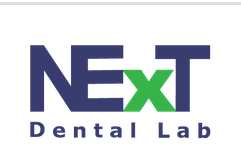 Next Dental Lab, a leading provider of dental products and lab services, announced that they are offering Shining 3D digital scanners at an unbeatable price.
DELRAY BEACH, FLORIDA, UNITED STATES, June 27, 2023/
EINPresswire.com
/ -- As professional dentists are increasingly adopting
digital scanning technology
, Next Dental Lab is committed to making this transition as affordable and smooth as possible.
The Shining 3D scanner is an intraoral scanner that is essential for modern dental practices. With a retail price of $10,999, it is one of the most affordable options on the market. Digital scanners from competing brands can range from $15k to $50k+.
Some of Shining 3D's key features include:
• Motion sensors make scanning sensitive and hard-to-reach areas easier.
• Thinner and longer scanning tips create a less intrusive scanning experience.
• Suitable for both adults and children.
• The advanced imaging mechanism produces results 30 percent more accurate than other scanners.
Next Dental Lab is taking affordability to the next level by offering to pay for the monthly loan cost of the scanner for all dentists. To qualify for this offer, Next Dental Lab's clients must achieve a monthly expenditure of over $1,000. This is a significant financial benefit for dentists who are considering upgrading their equipment. Next Dental Lab offers a wide range of
dental products
, including:
• Full-Contour Zirconia Crowns
• Porcelain Veneers
• Screw-Retained Crowns & Bridges
• Implant-Retained Hybrid Dentures
• Zirconia Custom Abutments
• Acrylic Full Dentures
• Metal Framework Co-Cr Partial Dentures
• Plastic & Acrylic Night Guards
• ... and more.
To give dental professionals peace of mind and long-term satisfaction, they offer up to five-year warranty plans on crown and bridge cases. Additionally, removable restoration cases are entitled up to a two-year warranty.
"At Next Dental Lab, we understand that our clients' success is our success. We want our clients to be well-equipped to provide the best possible care for their patients, and digital scanning is an essential component of that," said the CEO of Next Dental Lab. "By paying for our clients' scanners' monthly loan cost, we hope to make digital scanning technology accessible to all dentists."
Dentists who are interested in purchasing a scanner from Next Dental Lab have the freedom to choose where to send their dental lab work. They are not obligated to exclusively work with Next Dental Lab. Dental professionals can stay loyal to their current providers or send their work to any lab of choice.
About Next Dental Lab
Next Dental Lab is full-service dental lab services provider that serves a diverse clientele, which comprises dental offices across the U.S. The company is committed to providing superior-quality dental products so that their clients can consistently provide dependable dental service for patients. In addition to partnering with leading dental brands, their dental laboratory supplies are backed by reasonable pricing and are FDA-approved.
Website:
https://www.nextdentallab.com/
| Phone: 561-285-8828 | Address: 1065 SW 15th Ave., Suite C2, Delray Beach, FL 33444
Next Dental Lab
Next Dental Lab
+1 561-285-8828
email us here