WESTBROOKE ASSOCIATES: LATEST EQUITY OFFERING IN SUSTAINABLE FOOD SYSTEMS
Westbrooke Associates
Westbrooke Associates streamline the entire process and make your informed investment experience cost-effective and secure.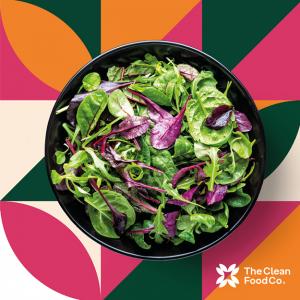 Westbrooke Associates announce latest investment opportunity in The Clean Food Company.
For investors aiming for a green investment portfolio, The Clean Food Company is the latest equity offering from Westbrooke Associates.
Westbrooke Associates service investors with opportunities designed to create excellent market penetration."
— Tara Denholm-Smith
LONDON, CRAWLEY, UNITED KINGDOM , June 7, 2023/
EINPresswire.com
/ -- Created from the shortcomings of the UK's fresh produce system,
The Clean Food Company
believe there's a better way to grow food. For investors aiming for an environmentally friendly investment portfolio or one that incorporates sustainable investments, The Clean Food Company is the latest equity offering from
Westbrooke Associates
.
Current food production practices prioritise quantity at the expense of quality, resulting in various health and environmental issues. Agriculture alone contributes to roughly 20% of total greenhouse gas (GHG) emissions, while also contributing to land degradation, biodiversity decline and freshwater depletion. Moreover, climate change disproportionately affects the agricultural sector, as it heavily relies on favourable weather conditions and seasonal cycles. All of these factors pose a significant threat to global food security.
Thanks to aeroponic farming technologies, it is now feasible to cultivate seasonal crops in the UK, throughout the year. Utilising fully controlled and exceptionally sanitary indoor growing environments, produce is guaranteed as clean and safe for consumption immediately after harvest. Furthermore, since there is no requirement for extensive processing, all produce promptly reaches customers in a remarkably fresh state, preserving its quality and visual appeal.
By using innovative vertical farming technology and teaming up with Innovation Agri-Tech Group (IAG) to supply their growing technology, The Clean Food Company supplies superior and sustainable crops to customers in a wide range of industries.
Prioritising sustainability in all aspects of its operations, The Clean Food Company will use the proceeds of the raise to develop its first vertical farm which will be strategically located in an area with appropriate demographics and market opportunities across the UK.
The Clean Food Company is seeking to raise a maximum subscription of £5,150,000 (five million one hundred and fifty thousand pounds sterling) through the sale of Ordinary shares. The offer will be made for up to 5,150,000 Ordinary shares at the offer price of £1 per share.
Founder of The Bannatyne Group, Duncan Bannatyne OBE has recently been appointed as a non-executive director. Duncan says:
"Our mission is to build a national network of vertical indoor farms that will help the UK grow much more of the fresh food that we consume. Eventually, we aim to have each of our farms powered by high-tech renewable energy systems, considerably reducing their carbon footprint."
Duncan goes on to say:
"We will pack our own produce on-site and ship it to the customer directly, ensuring a short, transparent supply chain and eliminating the hefty margins of processors, wholesalers and supermarkets. The result: clean food, clean energy and a food system that works better for everyone. Thank you for your interest in joining us on this journey."
To learn more about this revolutionary
investment opportunity
or to request the Investor Memorandum, visit
www.westbrookeassociates.com
, email info@westbrookeassociates.com or telephone 0203 745 0294.
Tara Denholm-Smith
Westbrooke Associates Ltd
+442037450294 ext.
email us here
Visit us on social media:
Facebook
Twitter
LinkedIn
Instagram
YouTube
Other