Revibe Men's Health Supports Men's Health Month 2023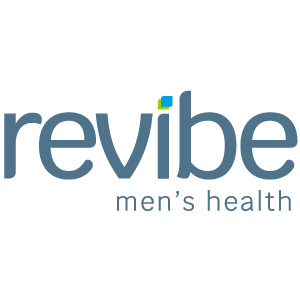 Revibe Men's Health
Revibe Men's Health celebrates the annual Men's Health Month to support men's unique health needs and solutions
HONOLULU, HAWAII, USA, May 24, 2023/
EINPresswire.com
/ -- Revibe Men's Health Supports Men's Health Month 2023
Men's Health Month is an annual national campaign encouraging men to seek early detection and treatment of preventable health problems. The goal is to achieve better health outcomes and longer life expectancy for men.
In support of Men's Health Month, Revibe Men's Health encourages men to focus on their health and wellbeing and address medical issues they have been putting off by meeting
with a healthcare providers to know their testosterone level. Benefits of having healthy testosterone levels, include but are not limited to increased energy, muscle development and better sleep.
"Revibe Men's Health has been specializing in improving men's quality of life by treating low testosterone and erectile dysfunction since 2011. Using customized medical treatment programs, supported by continual monitoring by medical professionals, Revibe Men's Health has successfully treated tens of thousands of patients, and we celebrate Men's Health Month every year with exclusive treatment offers to help as many men get on the road to health as we can,' said Bernard Brozek, Chief Executive Officer of Revibe Men's Health.
Consultations during Men's Health Month are not only free at Revibe Men's Health, but also convenient with traditional in-person and telemedicine consultations to fit the lifestyle of the men we serve.
About Revibe Men's Health
The best medicine is customized. That's why at Revibe Men's Health, we treat each patient as a unique individual. Whether you have low testosterone, ED, or other wellness concerns, our men's health specialists will work with you to build a tailored plan based on clinically proven, safe treatments. With a plan designed for you, you can perform your best. Revibe Men's Health operates in 8 states throughout the U.S. and has offered care to thousands of men since 2011. For more information, visit revibemenshealth.com
Tawny Lucas
Revibe Men's Health
marketing@revibemenshealth.com
Visit us on social media:
Facebook
LinkedIn
Instagram
YouTube