Transforming communities and creating lasting impact with the Akazi Digital-DREAMS initiative
We live in a world that continuously gravitates heavily towards digital technologies. While the globe transforms into this digital space, only some people are fortunate enough to have access to these technologies.

The CIDRZ USAID-funded Controlling HIV Epidemic for Key and Underserved Populations (CHEKUP 1) through the Determined, Resilient, Empowered AIDS-free, Mentored and Schooled (DREAMS) programme has continued to capacitate Adolescent Girls and Young Women (AGYW) with the skills needed to succeed in a world that is increasingly reliant on digital technologies. The "Akazi Digital- DREAMS" initiative upskills the AGYWs by teaching them how to use computers, social media, and other electronic devices to access, analyse, and generate new data to cope with today's rapidly developing digital spaces.

Twenty-two-year-old Blessing Bwalya, a DREAMS digital literacy programme beneficiary, testified how her skills from the training programme enabled her to secure a sales executive job.

"I am grateful for the Digital Literacy Program because I have learned a lot, and within a short space of time, I was able to get a job that will be able to help me and my family. I want to encourage other girls like me to start this wonderful program. You can learn many skills from it and use them to improve your life," narrated Blessing.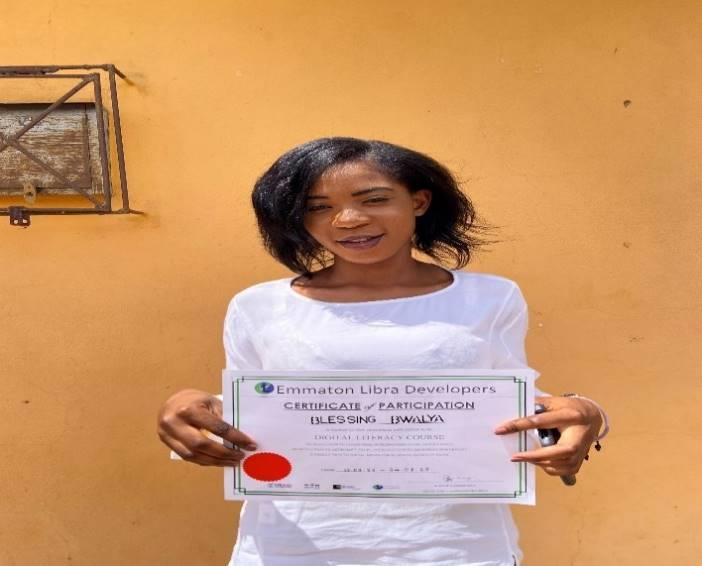 Similarly, another beneficiary, 24-year-old Nelly Mapulanga, mother of two children, could not hold back her praises for the digital literacy program after attaining remarkable computer typing skills that would change her career path.

"I thought I would never be more than what I had become. I used to be a mobile money attendant, but now I have been given a second chance. I worked hard and listened to digital literacy, and today I have a good job. Thank you, Emmaton Libra, and the DREAMS Digital Literacy Program for the education and training they provided me with. This training ultimately led to me getting a better job that would allow me to provide for my loved ones. I hope my example will inspire other young women to sign up for this initiative," she said.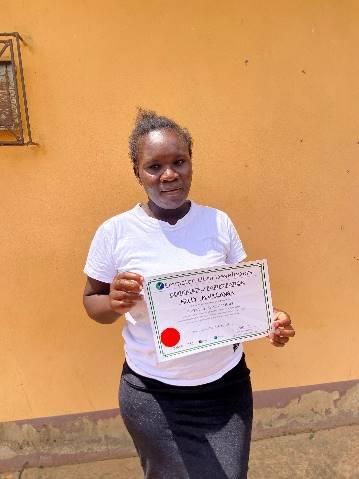 The two beneficiaries are among many AGYWs empowered by the "Akazi Digital- DREAMS" initiative to engage in income-generating activities for self-sufficiency. Many AGYWs are learning the skills and knowledge necessary to launch new ventures, expand current ones, search for and get employed, and embark on a journey of self-discovery.