Introducing DIPP: Empowering Individuals Through Divine Intervention Prayers And Proclamations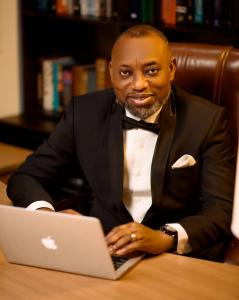 Divine Intervention Prayers And Proclamations (DIPP) Aims To Bring Hope And Healing Through Prayer
In every testimony is the DNA to replicate itself"
— Chris Oarhe will always say
PORT HARCOURT, RIVERS, NIGERIA, May 19, 2023/
EINPresswire.com
/ -- In the wake of the global pandemic that gripped the world in 2020, Divine Intervention Prayers and Proclamations (DIPP) emerged as a beacon of hope for individuals seeking solace and restoration. DIPP, a prayer initiative led by Reverend Chris Oarhe, has since gained significant momentum, connecting people from all walks of life through the power of prayer.
As the COVID-19 pandemic forced nations into lockdown, DIPP swiftly adapted to the challenging circumstances by transitioning its monthly prayer service, "Command the Morning," to online platforms. The response was overwhelming, with individuals and families across the globe finding renewed faith and witnessing remarkable testimonies of transformation.
DIPP has garnered a multitude of testimonials from participants, showcasing the profound impact of prayer and divine intervention in their lives. Here are a few inspiring accounts:
Testimony of Provision: Under the banner of "The Show-Up God," DIPP introduced a testimony that resonated with many. One individual, struggling with financial constraints, trusted in God for a breakthrough. Miraculously, shortly after participating in DIPP, they received a generous financial blessing from an unexpected source, reaffirming the belief in God's providence.
Testimony of Restoration: During the morning prayers, Reverend Chris Oarhe prophesied restoration for businesses, families, and relationships. One participant, having faced a setback in their business and financial struggles, embraced the prayer and subsequently experienced a remarkable turnaround. Their goods, delayed for weeks, were suddenly made available, and a substantial sum of money was unexpectedly deposited into their mother's bank account.
Testimony of Healing: Sister M, afflicted with a debilitating shoulder pain that hindered her daily activities, sought medical assistance to no avail. During a DIPP session, Reverend Chris Oarhe mentioned her exact condition and offered a fervent prayer. Astonishingly, the pain vanished, leaving her grateful for the divine healing.
Testimony of Timely Payment: Mr. Collins N, facing delayed salary payments due to administrative issues, joined DIPP seeking a resolution. Encouraged by Reverend Chris Oarhe's prayers for delayed payments, he boldly decreed that his salaries would be settled that day. Miraculously, his unpaid salaries were credited in full, providing a testimony of God's faithfulness.
These stories of healing, provision, and restoration are just a glimpse into the transformative impact of DIPP. Participants have found solace, strength, and renewed hope through these powerful prayer sessions. The testimonies continue to pour in, validating the effectiveness of DIPP's mission.
About DIPP:
Divine Intervention Prayers and Proclamations (DIPP) is a global prayer initiative led by Reverend Chris Oarhe. With a focus on empowering individuals through divine intervention, DIPP seeks to bring hope, healing, and restoration to people from all walks of life. Through online prayer sessions, DIPP has touched countless lives, offering a platform for individuals to connect, share testimonies, and experience the transformative power of prayer. For more information, visit
https://ichrisoarheministry.com/
.
Chris I. Oarhe
Ichrisoarhe Ministry
+234 818 268 9917
Info@ichrisoarheministry.com
Visit us on social media:
Facebook
Twitter
Instagram
Other