LSV Communications Launches Video Voiceover Service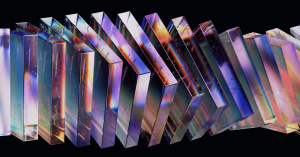 New service further aligns with executive decision-makers' marketing content preference
HOUSTON , TX, US, March 15, 2023/EINPresswire.com/ -- LSV Communications announces today the launch of a video voiceover service to further align with executive decision-makers' preference that marketing content should be easy to understand.
This messaging preference is documented in the 2022 B2B Thought Leadership Impact Report that found 51% of nearly 3,500 global management executives believe increasing the value of thought leadership depends on information that is "quick and easy to consume and absorb." Video images and other visual information are valued more than text.
Significantly, we remember 80% of what we see, but only 20% of what we read. The brain processes images 60,000 times faster than text only, according to elearningindustry.com. These data support additional research that "95% of B2B buyers say video plays an important role in moving forward with a purchase," according to Brightcove® and Ascend2™. Also, "97% of recent video viewers say that they would be more receptive to sales communication from a business after consuming their video content."
These data increasingly confirm that visual media, such as professionally created thought leadership, case study, and product videos with voiceovers, should be a significant percentage of content marketing to increase buyer engagement with the brand. The Content Marketing Institute™ defines content marketing as "a strategic marketing approach of creating and distributing valuable, relevant, and consistent content to attract and acquire a clearly defined audience with the objective of driving profitable customer action."
LSV Communications' new video voiceover service is the second recent addition to the agency's offerings. In February, the agency launched an artificial intelligence storytelling service that is also aligned with content comprehension data about visuals versus text. A picture is worth a thousand words. Create the picture. The agency posts every week to two weeks on social media a new AI video story about marketing team collaboration.
About LSV Communications
LSV Communications, founded in 2016, is a digital marketing agency structured on the principle of value proposition messaging to differentiate a company from competitors. The agency's TargetMarketFIRST™ 21st-century business model creates this messaging with a signature style of short, conversational sentences and paragraphs, energetic web copy, imaginative video production, voiceovers, and artificial intelligence storytelling to increase content engagement that creates an emotional attachment to the brand.
All registered trademarks and trademarks are the property of their respective owners.
Copyright © 2023 by LSV Communications LLC. All rights reserved.
Bruce Goldfaden
LSV Communications
+1 713-302-0917
bruce@lsvalueprop.com
Visit us on social media:
Facebook
Twitter
LinkedIn
YouTube
Other