IT Governance releases ITIL 4 training course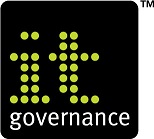 ELY, UNITED KINGDOM, May 9, 2019 /EINPresswire.com/ -- IT Governance, the leading global provider of cyber security, cyber risk and privacy management solutions, has released a foundation training course for ITIL® 4, the latest version of the most widely used IT service management (ITSM) framework in the world.
With more than 5 million certified practitioners, ITIL is globally recognised for detailing best practice in ITSM, enabling organisations to provide IT services better aligned to their specific business needs.
The new version of the framework, ITIL 4, was released this February and builds upon existing strengths as well as addressing criticisms reported by the ITSM community, such as making ITIL more contemporary and more focused on delivering value to people and organisations alike.
Alan Calder, founder and executive chairman of IT Governance, said: "Adopting the ITIL framework has been proven to help companies improve customer satisfaction, optimise service delivery and gain greater visibility of IT costs and assets. We relish the opportunity to continue supporting IT professionals in following best practice and providing quality service, and are delighted that our ITIL training courses have received great feedback from attendees."
IT Governance's new ITIL® 4 Foundation Training Course equips IT professionals within organisations that have adopted ITIL with the required knowledge to make the transition from the previous version smoother, clarifying the structural, terminological and conceptual changes in the new framework. The course also provides essential preparation for the included PeopleCert exam, certified by ITIL owner AXELOS®.
IT Governance is also hosting a free ITIL 4 webinar – 'ITIL 4: Bridging the IT services gap' – on 6 June at 3:00 pm (BST). The webinar is aimed at professionals who are contributing to an ongoing service improvement programme, and provides insight into:
• The ITIL 4 service management framework and its evolution;
• The key differences between ITIL v3 and ITIL 4;
• The service value system (SVS) guiding principle;
• The four ITIL 4 certification levels; and
• Transitioning from ITIL v3 to ITIL 4 certification.
Click here to register for free >>
For more information about IT Governance's range of cyber security and privacy management solutions, visit the website, email servicecentre@itgovernance.co.uk or call +44 (0)333 800 7000.
Mihaela Scarratt
IT Governance Ltd
+44 333 800 7000
email us here
Visit us on social media:
Twitter

EIN Presswire does not exercise editorial control over third-party content provided, uploaded, published, or distributed by users of EIN Presswire. We are a distributor, not a publisher, of 3rd party content. Such content may contain the views, opinions, statements, offers, and other material of the respective users, suppliers, participants, or authors.