GAAD co-founder Joe Devon in Austin for Global Accessibility Awareness Day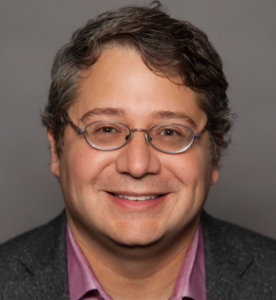 Knowbility will be hosting multiple accessibility awareness events next week featuring Global Accessibility Awareness Day co-founder, Joe Devon
Knowbility, an Austin based nonprofit, hosts co-founder of Global Accessibility Awareness Day (GAAD) Joe Devon, during accessibility focused events next week
AUSTIN, TX, 78752, May 8, 2019 /EINPresswire.com/ -- For Immediate Release
GAAD co-founder Joe Devon in Austin for Global Accessibility Awareness Day
Knowbility hosts GAAD events at St Edwards University
Austin, TEXAS (May 7, 2019) — Knowbility, an Austin based non-profit whose mission is to create a more inclusive digital world for all abilities, welcomes co-founder of Global Accessibility Awareness Day (GAAD) to Austin. The organization's annual AccessU training conference falls during GAAD week in 2019 and Knowbility will host a series of events in commemoration.
Why is digital accessibility important?
People with disabilities have the same needs as all citizens – equal opportunities for education, employment, and civic engagement. Communications technology makes this more possible than ever before in history. Accessible design is the key. As more opportunities rely on tech access, accessibility has increasingly become a legal consideration for government agencies, higher education, and businesses that are subject to the Americans with Disabilities Act (ADA.) ADA Title III lawsuits around digital accessibility have increased by more than 15% annually since 2016 – and they continue to do so. Providing equal access to technology for all can minimize legal risk, increase market share, and support diversity and inclusion in the workplace.
About GAAD
GAAD related events during AccessU include:
• May 14-17. Knowbility's AccessU – annual digital accessibility training conference
• May 14. IAAP exam for web professionals seeking certification
• May 15. Keynote address by Haben Girma, the first deaf/blind graduate of Harvard law school at 11:30 am. Evening reception for Haben at 5:00 pm.
• May 16 (the official GAAD Day). 7:30 to 8:30 am announcement "State of Global Accessibility" by GAAD co-founder Joe Devon
• May 16. AccessU Online. 9:00 am to 4:30 pm. Online courses for those who cannot attend the conference.
• May 16. 6:00 pm to 9:00 pm. Reception for Joe Devon at Scholz Garden co-hosted by Austin Accessibility Meetup and open to the public.
• May 17. AccessU session by Joe Devon called "Dark Patterns Through the Lens of Accessibility."
• May 17. 12 noon – 2 pm. Volunteers edit Wikipedia for more digital accessibility in general and GAAD specifically.
 
Available for interview:
Haben Girma – international speaker, author, first Deafblind graduate of Harvard Law School
Joe Devon – cofounder of GAAD
Lainey Feingold – author, Structured Negotiation: A Winning Alternative to Lawsuits
About Knowbility
Contact:
Jillian Fortin Sharron Rush
Communications Director Executive Director
jillian@knowbility.org srush@knowbility.org

Jillian Fortin
Knowbility, Inc.
+1 7135941707
email us here
Visit us on social media:
Facebook
Twitter

EIN Presswire does not exercise editorial control over third-party content provided, uploaded, published, or distributed by users of EIN Presswire. We are a distributor, not a publisher, of 3rd party content. Such content may contain the views, opinions, statements, offers, and other material of the respective users, suppliers, participants, or authors.