Affordable Braces and Invisalign Available from Lansdale Orthodontist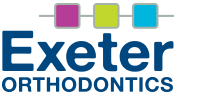 Lansdale orthodontist offering affordable braces and Invisalign
Exeter Orthodontics is giving patients a choice between traditional braces and Invisalign aligners.
LANSDALE, PENNSYLVANIA, UNITED STATES, May 15, 2019 /EINPresswire.com/ -- Whether patients are seeking traditional braces or Invisalign aligners, they can find a solution at Exeter Orthodontics.
Exeter Orthodontics offers braces in Lansdale for only $3,995. This low price includes x-rays, retainers, adjustments, and repairs. To help families afford this care, payment plans are available.
Invisalign aligners are also available for only $3,995. Invisalign uses clear, removable aligners to gradually shift teeth into place.
"Since Invisalign aligners are removable, they're convenient for adults with active lifestyles," says Dr. Soraya Mills, orthodontist in Lansdale. "However, the less frequently patients wear them, the longer their treatment may last."
To learn more about braces and Invisalign in Lansdale, as well as the benefits and drawbacks of each treatment, request a consultation with Exeter Orthodontics by visiting http://www.exeterorthodontics.com/request-appointment/.

About Exeter Orthodontics: For several years, Exeter Orthodontics, a Pennsylvania-based orthodontic practice, has offered area patients braces and Invisalign treatments for as low as $3,995. Its team of orthodontists remains dedicated to providing high-quality care at an affordable price. Learn more at http://www.exeterorthodontics.com/.
Meredith Souder-Liss
Exeter Orthodontics
610-401-0559
email us here
Visit us on social media:
Facebook
Exeter Orthodontics: Affordable Braces & Invisalign in Pennsylvania

EIN Presswire does not exercise editorial control over third-party content provided, uploaded, published, or distributed by users of EIN Presswire. We are a distributor, not a publisher, of 3rd party content. Such content may contain the views, opinions, statements, offers, and other material of the respective users, suppliers, participants, or authors.