Launch of The Journal of Global Oral Health
cover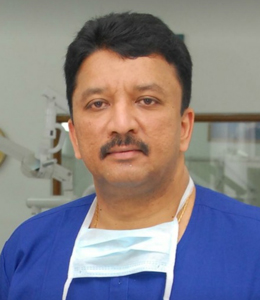 Edit
Oral health,Endodontics, Dental Public Health, Maxillofacial Pathology, Maxillofacial Surgery, Orthodontics, Pediatric Dentistry, Periodontics, Prosthodontics
Oral health is a reflection of your overall health. Here at the Journal of Global Health we bring you the latest developments in the field of Oral and maxillofacial science."
— Dr.Balaji
CLEVELAND, OHIO, UNITED STATES, December 22, 2018 /EINPresswire.com/ -- Scientific Scholar (https://scientificscholar.com) a publisher of medical journals announces the launch of a brand new "Journal of Global Oral Health" Official Publication of Academy of Dentistry International https://www.adint.org).
The Journal of Global Oral Health is an open access peer-reviewed International journal committed to publishing high-quality articles in the field of the dental profession from across the globe. The journal aims to present most current information in oral health that is relevant to the current practice of dentistry.
Aim:
Provide a free publication resource to meet an unmet need in the global dental health community.
Accelerate the related publication of global dental health research.
Maximize the impact of global dental health work by transforming individual experiences into world resources and documenting the same
Promote global volunteerism and community service.
Encourage collaboration and promote the advancement of human health, particularly dental and oral health around the globe.
Promote dental and oral healthcare equality, particularly among underserved populations.
Identify, mentor and train to provide next-generation leadership opportunities for talented members of the global dental and oral health community.
The scope of the Journal of Global Oral Health:
Papers pertaining to Oral health as a part of systemic health and vice versa.
Papers pertaining to the promotion of oral health.
Papers exploring the relationship between social determinants of oral health and non-communicable diseases.
Papers exploring the promotion of oral health among marginalized communities.
Papers addressing the specific unmet oral and dental health needs.
Papers addressing the oral health and Sustainable Health Goals.
Papers promoting Dental Volunteerism.
Papers addressing social inequalities in oral health Dental Surgeons, Policymakers, Public health professionals, Public Dental Health professionals, Dental Industry personnel and lay public.
Journal of Global Oral Health will include all sub-specialties of dentistry: Endodontics, Oral and Maxillofacial Radiology, Dental Public Health, Oral and Maxillofacial Pathology, Oral and Maxillofacial Surgery, Orthodontics, Pediatric Dentistry, Periodontics, and Prosthodontics. The journal publishes Research article, Systematic Reviews, and Meta-analysis, Policy papers, Opinion corner, Editorial, Guest Editorial, Academy Activities and Letter to Editor. The journal allows free access to its articles.
Benefits
An article published in the journal can be viewed without a fee by readers all over the world. The author also gets to retain copyright to the article and the figures. This allows authors to extend their exposure in the world of medical research and get worldwide recognition for their work
Editorial team
The editorial board comprises a panel of international experts in Global Oral Health from around the globe. Our editorial board members provide their expertise and guidance in shaping the content and direction of the journal.
Vikram Dogra
Scientific Scholar
+1 216-213-1293
email us here
Visit us on social media:
Twitter
Google+
LinkedIn