Burisma Starts Drilling Operations on Two New Wells at Karaykozivske field
Burisma Starts Drilling Operations on Two New Wells at Karaykozivske field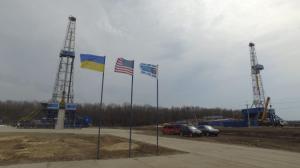 Successful drilling will allow the Group to increase well capacity for gas and gas condensate production (flow capacity) from 1.5 million to 3 million cubic meters of gas per day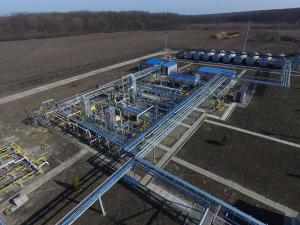 The upgraded complex is expected to reach its planned capacity by the end of 2019
Burisma Group completed the installation of drilling equipment and started drilling two new wells – No. 36 and No. 38 at the Karaykozivske field
The projected depth of each well will be more than 5 thousand meters"
— Taras Burdeinyi, Burisma Group CEO
KYIV, KYIV, UKRAINE, November 21, 2018 /EINPresswire.com/ -- Burisma Group completed the installation of drilling equipment and started drilling two new wells – No. 36 and No. 38 at the Karaykozivske field in the Kharkiv region. By the end of the year, the Group is planning to strike another well.
"After additional interpretation of seismic and well data, we identified a promising area to drill the next well No. 42 at the Karaykozivske field. The projected depth of each well will be more than 5 thousand meters", says Burisma Group CEO Taras Burdeinyi.
Successful drilling will allow the Group to increase well capacity for gas and gas condensate production (flow capacity) from 1.5 million to 3 million cubic meters of gas per day. To make this happen, Burisma Group has initiated gas treatment unit (GTU) expansion.
"The upgraded complex is expected to reach its planned capacity by the end of 2019," adds Taras Burdeynyi.
GTU is a set of technological equipment and additional systems that collect and prepare natural gas and gas condensate for its delivery to the main transportation system.
For more detailed information please contact our press-center: media@burisma.com
Video: https://www.youtube.com/channel/UCsm4ET0E2HGF9FiH7P1UtDw
Burisma Media Relations
BURISMA GROUP
0 800 212 996
email us here
Visit us on social media:
Facebook
Burisma Starts Drilling Operations on Two New Wells at Karaykozivske field

EIN Presswire does not exercise editorial control over third-party content provided, uploaded, published, or distributed by users of EIN Presswire. We are a distributor, not a publisher, of 3rd party content. Such content may contain the views, opinions, statements, offers, and other material of the respective users, suppliers, participants, or authors.