CEE Real Estate Group získali povolenie na zmenu územného plánu z Obecného zastupiteľstva pre projekt Šírava Park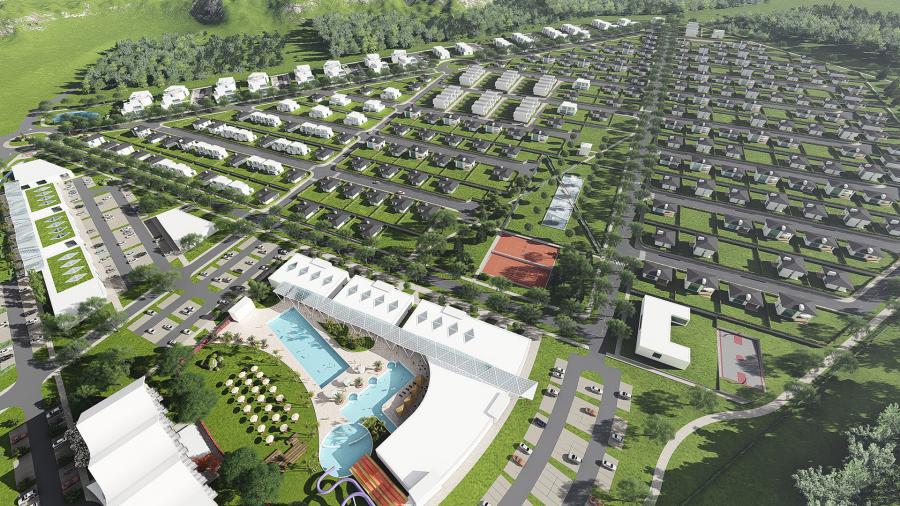 CEE Real Estate Group získali medzi prvými potrebné povolenia a dokumenty pre územný plán Šírava Parku, nachádzajúceho sa na brehu jazera.
BRATISLAVA, BRATISLAVA, SLOVAKIA, November 7, 2018 /EINPresswire.com/ -- CEE Real Estate Group stanovili nový štandard pre vyvážené a udržateľné bývanie. Od začiatku projektu sú pre investorov pripravené veľké príležitosti. Pozemok sa nachádza v katastrálnom území Klokočov v atraktívnom rekreačnom areáli
Zemplínska Šírava, asi 50 metrov od vody so širokou možnosťou využitia.
Šírava Park sa nachádza na východnom Slovensku, v jednej z najpopulárnejších rekreačných lokalít. Celková rozloha pozemku je 366 244 m2. Šírava Park považuje každý kúsok nehnuteľnosti - od komunitných objektov až po individuálne domácnosti - za cenné aktívum a dedičstvo pre budúce generácie.
Aktuality a súčasné aktivity CEE:
- Predbežné pozitívne vyhlásenie obce na adresu projektu - Získané
- Urbanistická štúdia celého územia pre rozvoj bývania, rekreácie a obchodu - Získané
- Schválenie projektu na zmenu územného plánu pozemku obecným úradom - Získané
- Získanie oficiálneho znaleckého posudku pozemku (očakávaná suma približne 10 EUR/ m2) - Vedenie CEE očakáva, že oficiálny znalecký posudok pozemku získa pred 15. novembrom
PDF k Územnému plánu : https://www.cee-realestate.com/documents/sirava_park_sk.pdf
Ondrej Cirbus
CEE Real Estate Group
+421 2/330 561 41
email us here
Visit us on social media:
Facebook
Twitter
Google+
LinkedIn
Vizualizácia Širava Parku

EIN Presswire does not exercise editorial control over third-party content provided, uploaded, published, or distributed by users of EIN Presswire. We are a distributor, not a publisher, of 3rd party content. Such content may contain the views, opinions, statements, offers, and other material of the respective users, suppliers, participants, or authors.