PRBrics' Free Beta Is Still Ongoing, Offering Leads Generation for US Businesses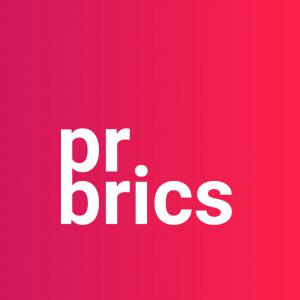 PRBrics' Free Beta Is Still Ongoing, Offering Leads Generation for US Businesses
LONDON, LONDON, UK, October 29, 2018 /EINPresswire.com/ -- PRBrics is a new and unique lead generation service aimed at providing small and medium-sized US businesses with a cost-effective way of increasing their brand awareness and acquiring more customers. In order to promote this innovative local business marketing platform, the team behind PRBrics recently launched its BETA version, offering the Premium service package for free to all applicants.
Many businesses have already taken advantage of the free BETA, with the team of developers and marketing experts at PRBrics hard at work on their campaigns. PRBrics would like to remind that the BETA is still open for US businesses – the registration form can be found at https://prbrics.com/beta/. Registered businesses will be entitled to the following services for free:
• Reach-out to up to 1500 relevant journalists, bloggers, media outlets and influencers.
• News Published on 400+ News High-Authority News Media Outlets
• Extended Business Listing Service
• Access to Social Media Managing Dashboard
• Extended Customer review notifications
• Social Detect & Engage managed service
The free BETA version of PRBrics is still ongoing, however the offer will expire soon. The team of PRBrics is advising owners interested in small business marketing services to register at https://prbrics.com/beta/ before the BETA version expires. More detailed information on the advantages of the service can also be seen on the official page.
About PRBrics:
PRBrics' mission is to grant public visibility to your product, service and/or business, without which your success in the desired market is highly improbable. Our team understands how important it is to have stable and positive relationship with your customers, the future of your brand depends on. One primary way to gain it is through communicating your story to public opinion leaders, such as journalists, bloggers, and social media influencers. We are here to connect you to them and spread the word! We do way more than that, though.
(PR By Muller And Green)
Joseph Williams
Muller & Green
+44 20 3808 5312
email us here

EIN Presswire does not exercise editorial control over third-party content provided, uploaded, published, or distributed by users of EIN Presswire. We are a distributor, not a publisher, of 3rd party content. Such content may contain the views, opinions, statements, offers, and other material of the respective users, suppliers, participants, or authors.