Italia al terzo posto come numero di certificazioni ISO 27001 in Europa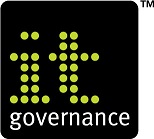 ELY, CAMBRIDGESHIRE, UNITED KINGDOM, October 5, 2018 /EINPresswire.com/ -- Ely, Regno Unito, 5 ottobre 2018 – Con 958 certificazioni ISO 27001 emesse lo scorso anno – dati pubblicati da ISO – l'Italia si posiziona al secondo posto come paese europeo con il maggior numero di certificazioni emesse, dopo Regno Unito e Germania.
Rispetto a dieci anni fa, il numero di certificazioni emesse in Italia è aumentato del 547%.
Alan Calder, fondatore di IT Governance, commenta: "Questo aumento è molto incoraggiante e significa che un numero sempre più grande di organizzazioni si sta rendendo conto dei pericoli che derivano dalla non conformità".
ISO/IEC 27001:2013 (ISO 27001) è lo standard internazionale che descrive i requisiti per un ISMS (sistema di gestione della sicurezza delle informazioni).
Alan Calder aggiunge: "I benefici derivanti dalla certificazione ISO 27001 si sono rivelati determinanti nell'implementazione e nella revisione di ISMS in molti settori. Tra i vantaggi principali ricordiamo la capacità di evitare sanzioni e perdite finanziarie dovute alle violazioni dei dati ed il rispetto delle leggi nazionali e internazionali, come il Regolamento Generale sulla protezione dei dati (GDPR)."
Per saperne di più sullo standard ISO 27001 o per scoprire le soluzioni ai problemi di cyber sicurezza della tua organizzazione, IT Governance offre una varietà di servizi, tra cui corsi di formazione certificati, penetration test, libri e manuali, kit di documenti, software e servizi di consulenza.
Per maggiori informazioni, visita il nostro sito web, scrivi a servicecentre@itgovernance.eu o chiama il numero 00 800 48 484 484.
Liam Papworth
IT Governance
+ 44 3338007000
email us here

EIN Presswire does not exercise editorial control over third-party content provided, uploaded, published, or distributed by users of EIN Presswire. We are a distributor, not a publisher, of 3rd party content. Such content may contain the views, opinions, statements, offers, and other material of the respective users, suppliers, participants, or authors.