IT Governance USA launches West Coast GDPR courses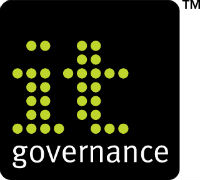 NEW YORK, NEW YORK, UNITED STATES, September 27, 2018 /EINPresswire.com/ -- IT Governance USA is pleased to announce the launch of its onsite GDPR (General Data Protection Regulation) courses on the West Coast to help organizations in the region achieve compliance with international standards and best-practice guidelines.
The following course will be running:
• Certified EU General Data Protection Regulation Foundation (GDPR) Training Course
Date: October 29, 2018, 9:00 am – 5:00 pm PST
Location: San Francisco (MicroTek)
Price: $619
Date: November 26, 2018, 9:00 am – 5:00 pm PST
Location: Los Angeles (MicroTek)
Price: $618
This one-day introductory training course will give attendees a comprehensive introduction to the GDPR and a practical understanding of the implications and legal requirements for U.S. organizations. Click here to register.

NOTES TO EDITORS
IT Governance USA is the single-source provider of books, tools, training, and consultancy for IT governance, risk management, and compliance. It is a leading authority on data security and IT governance for business and the public sector. IT Governance is 'non-geek', approaching IT issues from a non-technology background, and talking to management in its own language. Its customer base spans Europe, the Americas, the Middle East, and Asia. More information is available at www.itgovernanceusa.com.
###
Mitchell Slepian
IT Governance USA
+ 1 917-794-3109
email us here
Visit us on social media:
Facebook
Twitter
LinkedIn

EIN Presswire does not exercise editorial control over third-party content provided, uploaded, published, or distributed by users of EIN Presswire. We are a distributor, not a publisher, of 3rd party content. Such content may contain the views, opinions, statements, offers, and other material of the respective users, suppliers, participants, or authors.