Leaders in Energy Hosts 5th Annual Green Jobs Forum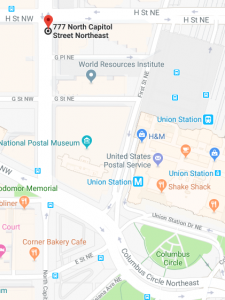 Growing the Regional Clean Economy
The Green Jobs Forum is Leaders in Energy's annual review of trends in recruiting, hiring, and career advancement in clean energy and sustainability occupations."
— Janine Finnell, Leaders in Energy
WASHINGTON, D.C., USA, August 6, 2018 /
EINPresswire.com
/ -- Who:
Leaders in Energy is a community of engaged leaders advancing solutions for a sustainable energy system, economy, and world. We are a not-for-profit organization based in Washington with a worldwide membership.
What:
The Green Jobs Forum is Leaders in Energy's annual review of trends in recruiting, hiring, and career advancement in clean energy and sustainability occupations. This is one of our most popular annual events. Before the forum, job-seekers may also attend several Green Career and networking workshops.
When & Where:
August 16th at the Metropolitan Washington Council of Governments,
Kirby Training Room, 777 North Capitol St NE, Washington, DC 20002
The Green Jobs Forum: 5:00 - 9:00 pm.
Green Career and Networking Workshops, 8:30 am - 5:00 pm, as listed below:
• Green Career Workshop: What is Your Green Career Plan? (8:30 - 11:30 am)
• Fear is Your Copilot: Networking in Washington DC (12:30 - 1:30 pm)
• Green Career Workshop 2.0: What is the Best Fit for Your Career Path? (2:00 - 5:00 pm)
Why:
Cleantech and sustainability jobs are fast-growing segments of the economy. The Green Jobs Forum allows job-seekers to hear from economic development and employment services officials from throughout the national capital region, including those who have found green jobs. Exhibitors include companies that are hiring clean energy and sustainability professionals and educators offering certifications and training in green/clean tech.
Speakers
Panel 1: Economic development and employment specialists from around the Washington DC Region
• Todd Beazer, Supervisor for the Business Services Group, Dept. of Employment Services in Washington DC
• Dr. Ellie Giles, CEO of Worksource in Montgomery County, Maryland
• Natalie Monkou, Business Development Manager, Arlington Economic Development Office
Panel 2: Leaders in Energy members who found green jobs
• Silvia Lucero, Senior Program Associate, BlueGreen Alliance
• John Paul "JP" Moscarella, Partner, Climate Finance Advisors
• Spencer Schecht, Member Experience Manager, the Smart Electric Power Alliance and Director of Partnerships and Outreach, Green Drinks DC
• Andie Wyatt, Policy and Regulatory Manager, Grid Alternative
Exhibitors include companies, educators, and career assistance organizations such as C2 Management, Grid Alternatives, Solar Energy Industries Association, Association of Energy Engineers, Career Confidence, and 40 Plus of Washington.
Registration:
https://leadersinenergy.org/green-jobs-forum-2018/
Ticket are also available for early bird (ends August 9th) and student pricing.
Janine Finnell
Leaders in Energy
(703) 203-0766
email us here