Bobby Jersey promotion to Senior Relationship Manager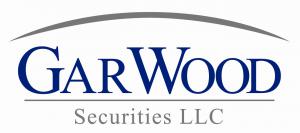 WARRENVILLE, IL, USA, July 31, 2018 /
EINPresswire.com
/ -- Gar Wood Securities, LLC is pleased to announce the promotion of client service specialist Bobby Jersey to Senior Relationship Manager.
Bobby joined Gar Wood in 2010 as a client service associate on the Gar Wood Pro Desk and worked directly with new clients and brokers. He has been instrumental in the numerous accolades and rankings the firm has achieved over the past eight years.
"Bobby has done a great job in supporting our brokers and clients since joining us, and I am confident that he will thrive in this newly formed position," said Craig Gantar, Sales Manager of Gar Wood Securities, LLC. "We feel this extra commitment to our existing relationships will help our clients feel more comfortable and secure." said Gantar.
In addition to Bobby's promotion, Gar Wood would like to acknowledge their Cedar Park TX branch overseeing the daily customer support for all of Gar Wood's business. Andrew Eicher, Hugh Daniels, and Josh Vore joined the firm in the Spring of 2016 as a branch office. They have done an outstanding job supporting our trading platforms and the business housed at Interactive Brokers and COR Clearing.
"I am confident our Austin team is up to the task. Their knowledge and experience make this a natural transition for the firm." said Dennis Gerecke EVP & COO of Gar Wood Securities, LLC.
About Gar Wood Securities, LLC
Gar Wood Securities, LLC is a U.S. broker-dealer and member of FINRA, SIPC and NFA, trades solely on an agency basis, and provides their clients access to all major global markets covering equities, options, futures, fixed income, mutual funds and alternative investments in hedged funds and CTA's.
The firm is known for its derivative execution and prime brokerage businesses and has been recognized in several industry surveys as a TOP broker in client services from the hedge fund community. Its clients include money managers, active traders and family offices. Additionally, Gar Wood supports a network of independent brokers that use Gar Wood's infrastructure and compliance oversight to help them service and manage their brokerage businesses.
Formed in 2004, the firm is headquartered outside of Chicago with branch offices in Florida, Massachusetts, Puerto Rico, and Texas.
Additional information on Gar Wood Securities, LLC is available at
www.garwoodsecurities.net
Craig Gantar
Gar Wood Securities, LLC
(312) 662-1275
email us here

EIN Presswire does not exercise editorial control over third-party content provided, uploaded, published, or distributed by users of EIN Presswire. We are a distributor, not a publisher, of 3rd party content. Such content may contain the views, opinions, statements, offers, and other material of the respective users, suppliers, participants, or authors.