The Honorable John J. Romero, Jr. Elected as President of the NCJFCJ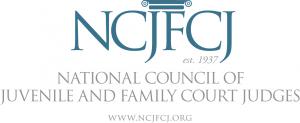 The NCJFCJ Is the Nation's Oldest Judicial Membership Organization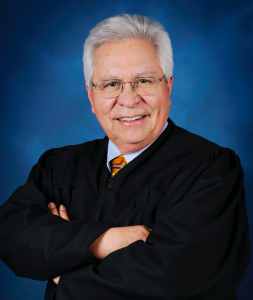 Judge John J. Romero, Jr., 2018-19 NCJFCJ President
Judge John Romero, Jr. being sworn in by Judge M. Monica Zamora, New Mexico Court of Appeals
The Honorable John J. Romero, Jr. of the Second Judicial District Court, Children's Court Division in Albuquerque, N.M. was sworn in as 2018-2019 president
The NCJFCJ has been fortunate to have Judge Romero's active influence in addressing domestic child sex trafficking issues and the collaboration of Tribal and state courts."
— Joey Orduna Hastings
DENVER, COLORADO, USA, July 25, 2018 /
EINPresswire.com
/ -- (Denver, Colo.) – The Honorable John J. Romero, Jr. of the Second Judicial District Court, Children's Court Division in Albuquerque, N.M. was sworn in as 2018-2019 president of the National Council of Juvenile and Family Court Judges (NCJFCJ) at the NCJFCJ 81st Annual Conference. He is the first president representing New Mexico in the organization's 81 years.
"The NCJFCJ has been fortunate to have Judge Romero's active influence in addressing domestic child sex trafficking issues and the collaboration of Tribal and state courts," said Joey Orduna Hastings, NCJFCJ CEO. "Judge Romero's knowledge of the judiciary, his compassionate dedication to the children and families he serves and represents, and his ability to lead and engage his fellow judges makes him an exceptional leader of the organization."
Judge Romero has served as a member of the organization for 14 years, with six years on the Board of Directors. Judge Romero has served on numerous NCJFCJ committees including Governance; Military; Juvenile Law; and Family Violence and Domestic Relations. Judge Romero also served on the steering committee of the NCJFCJ's Enhanced Resource Guidelines: Improving Court Practice in Child Abuse and Neglect Cases. He is also the lead judge for the NCJFCJ's National Judicial Institute on Domestic Child Sex Trafficking, which has educated more than 425 judicial officers nationwide to better identify children at risk of child sex trafficking, and encourage judicial leadership to help improve outcomes for victims.
"The Second Judicial District Court is honored to have Judge John Romero serve as the President of the NCJFCJ," said Chief Judge Nan Nash, Second Judicial District Court, New Mexico. "Judge Romero's lifelong work, dedication and compassion have helped improve the lives of countless children and families in New Mexico. He will bring that same enthusiastic leadership to the NCJFCJ."
He was appointed to the National Advisory Committee on the Sex Trafficking of Children and Youth in the U.S. last year, a committee that advises the secretary of the U.S. Department of Health and Human Services (HHS) and the attorney general on practical and general policies concerning improvements to the nation's response to the sex trafficking of children and youth in the U.S., as outlined in the Preventing Sex Trafficking and Strengthening Families Act of 2014.
Judge Romero is Co-chair Emeritus of the Children's Court Improvement Commission, a past member of the New Mexico Tribal-State Judicial Consortium and remains involved with the Tribal-State Judicial Consortium. He is a national educator on issues related to juvenile justice and child welfare and was the first judge in the country to be recognized as a certified Child Welfare Law Specialist by the American Bar Association (ABA)-accredited National Association of Counsel for Children. In 2014, Judge Romero received the Alice King Public Service Award. Judge Romero is a graduate of the University of New Mexico School of Law.
"In leading the NCJFCJ, Judge Romero will bring the same compassion and commitment for improving juvenile justice courts that he has shown during his 15 years as a judge working tirelessly to do what is best for young people and families in our state," said New Mexico Supreme Court Chief Justice Judith Nakamura.
About the National Council of Juvenile and Family Court Judges (NCJFCJ):
Founded in 1937, the Reno, Nev.-based National Council of Juvenile and Family Court Judges, is the nation's oldest judicial membership organization and focused on improving the effectiveness of our nation's juvenile and family courts. A leader in continuing education opportunities, research, and policy development in the field of juvenile and family justice, the 2,000-member organization is unique in providing practice-based resources to jurisdictions and communities nationwide.
Chrisie Yabu
KPS3
775-686-7437
email us here

EIN Presswire does not exercise editorial control over third-party content provided, uploaded, published, or distributed by users of EIN Presswire. We are a distributor, not a publisher, of 3rd party content. Such content may contain the views, opinions, statements, offers, and other material of the respective users, suppliers, participants, or authors.