IT Governance annuncia il primo webinar in italiano per aiutare le aziende a conformarsi al RGPD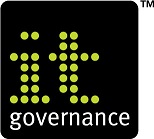 ELY, CAMBRIDGESHIRE, UNITED KINGDOM, July 26, 2018 /EINPresswire.com/ -- Ely, Regno Unito, 26 Luglio 2018 – IT Governance, il fornitore leader di servizi di consulenza e corsi di formazione sul RGPD, ha il piacere di annunciare la realizzazione del primo webinar in lingua italiana per aiutare le aziende a prepararsi alla conformità con il Regolamento Generale sulla Protezione dei Dati (RGPD).
Le organizzazioni di tutto il mondo che raccolgono ed elaborano i dati di residenti UE devono rivedere ed aggiornare policy, processi e procedure per adeguarsi ai severi requisiti del RGPD, entrato in vigore il 25 maggio 2018.
Alan Calder, fondatore e CEO di IT Governance ha dichiarato: "Il RGPD ha creato nuovi obblighi per le aziende che elaborano i dati personali dei residenti UE, consentendo alle autorità locali di imporre multe fino al 4% del fatturato globale annuo o 20 milioni di euro per le violazioni. Ecco perché le imprese, indipendentemente dalla loro ubicazione e dimensione, devono mettersi in regola e conformarsi al Regolamento".
Il webinar gratuito "I primi passi verso la conformità al RGPD" è pensato per aiutare le organizzazioni a comprendere concretamente i primi passi che devono compiere per soddisfare i requisiti del Regolamento.
Gli esperti di IT Governance sulla protezione dei dati e sulla sicurezza delle informazioni condivideranno approfondimenti pratici sull'implementazione di un approccio alla sicurezza incentrato sui dati in linea con il Regolamento, per aiutare le imprese a migliorare le difese di sicurezza delle informazioni, mitigare i rischi e ridurre il budget di conformità al RGPD.
Il webinar sarà tenuto da Maurizio Baldassarre, uno degli esperti di RGPD e protezione dei dati di IT Governance, e si terrà giovedì 9 agosto dalle 15.00 alle 16.00 CEST. A fine webinar, ci sarà una sessione da 15 minuti di domande e risposte per soddisfare qualsiasi quesito. Per registrarti al webinar gratuito, clicca qui »
Per saperne di più sul webinar "I primi passi verso la conformità al RGPD" o per registrare la tua partecipazione, visita il sito web.
Liam Papworth
IT Governance
+ 44 3338007000
email us here

EIN Presswire does not exercise editorial control over third-party content provided, uploaded, published, or distributed by users of EIN Presswire. We are a distributor, not a publisher, of 3rd party content. Such content may contain the views, opinions, statements, offers, and other material of the respective users, suppliers, participants, or authors.