State of the LNG industry – LNG Leadership Roundtable sponsored by Cripps Sears & Partners and Tellurian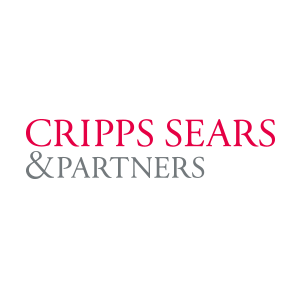 Cripps Sears & Partners and Tellurian Investments have hosted the 4th edition of their LNG Leadership Roundtable
LONDON, UNITED KINGDOM, July 12, 2018 /EINPresswire.com/ -- The event was an invitee only roundtable event attended by key senior figures in the LNG industry.
It is representative of the complete LNG value chain including investment firms, project developers (liquefaction and regasification), utilities, trading companies, shipping companies and downstream companies.
The aim of the event, was to present a forum in which key executives from the sector, could discuss pertinent topics (that are provided by the attendees) that are influencing the LNG and gas markets globally.
The event was conducted under Chatham House rules, however minutes from the event are now available to view on their website.
Cripps Sears & Partners hosts a number of roundtable forums throughout the year. These are generally informal lunches involving senior executives and/or practitioners with a mutual interest in a particular industry or discipline.
Attendees are invited to propose topics in advance of the event. These should be stimulating subjects that will encourage a lively debate. The summaries of previous forums can be found here.
Cripps Sears & Partners is an international Executive Search firm specialised in the energy, infrastructure and natural resources sectors.
Cripps Sears is exceptional not only for its specialist focus, its truly international reach and its knowledge-intensive operation, but also for its longevity in the business. All of these characteristics together mean that Cripps Sears consultants, all highly qualified sector and sub-sector specialists, have access to an unparalleled network of current international contacts. This keeps them abreast of market developments and enables them to deliver a choice of high quality candidates for all manner of key roles in the overlapping sectors in which we work.
Established in 1973, Cripps Sears & Partners is a truly global retained executive search firm that focuses on the Energy and Natural resources and Infrastructure sectors. Within this framework, however, the company continually evolves, driven by demands from its clients, who often work in volatile markets.
Their vision is to be the world's most respected executive search practice in the Energy, Natural Resources and Infrastructure sectors.
************************************************
Note to press:
For more information please contact:Lisa Clausen
Email:lclausen@crippssears.com
Published by Jodee Lourensz
J.Lourensz Marketing Consultancy
+31612559410
email us here

EIN Presswire does not exercise editorial control over third-party content provided, uploaded, published, or distributed by users of EIN Presswire. We are a distributor, not a publisher, of 3rd party content. Such content may contain the views, opinions, statements, offers, and other material of the respective users, suppliers, participants, or authors.