Clarion Water Technologies Acquires Shares in Water Treatment Solutions for Industrial Customers Company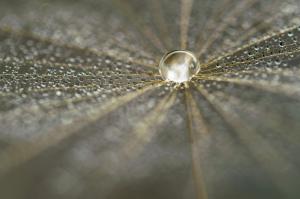 The company not only offers a wide range of water treatment solutions for industrial customers but also for municipal applications
SHANGHAI, PUDONG, CHINA, July 3, 2018 /
EINPresswire.com
/ --
Clarion Water Technologies
(ISIN:
CN0732587216
), an independently owned water and wastewater treatment specialist headquartered in Shanghai that is providing a comprehensive package of bespoke water management solutions, reach that extends across China, is pleased to announce that in order to accelerate its growth in the industrial water treatment market, Clarion Water Technologies has entered into an agreement to acquire the majority stake in a well-established Indian company and a renowned player in the industrial market that offers value-added water treatment solutions for industrial customers in India and overseas.
The company is specialized in engineering, design, manufacturing and commissioning of effluent and water treatment plants for the Power, Oil & Gas (Refinery) and other industrial sectors, where it has achieved a strong reputation both within the Indian and overseas markets. It deals with complex and challenging projects requiring technological solutions adapted to the local industry needs, such as demineralization, ash handling, condensate polishing, and ultrafiltration / reverse osmosis systems.
Reducing water consumption and recovering value from wastewater are growing issues for industries in a country like India where fast-growing economy and urban population are putting pressure on fresh water supplies and sanitation services. With this investment, Clarion Water Technologies extends its footprint and capabilities to better respond to India's increasing water demand and stringent environmental regulations and will benefit from commercial and technological complementarities to offer a complete portfolio of solutions and technologies for industrial customers. In addition, Clarion Water Technologies is also reinforcing its manufacturing capacities in India.
"This investment is in line with Clarion Water's strategy to develop its industrial activity and its business internationally, particularly in fast growing markets like India, where the Group has plans to develop its water distribution services for major municipalities such as Mumbai and New Delhi. The industrial water market in India offers substantial opportunities for development and our goal is to become a strategic partner for industries, sustainably managing their resources so that they can achieve their economic and environmental performance objectives and tackle new industrial challenges" stated Chen T. Chaobin, President and CEO.
About Clarion Water Technologies
(ISIN: CN0732587216)
Clarion Water Technologies is a water and wastewater treatment specialist. Headquartered in Shanghai, China, Clarion Water Technologies is an independently owned water treatment company. The Company's reach extends across China, providing a comprehensive package of bespoke water management solutions. With highly experienced and skilled team of service engineers and chemists, superior technical understanding and quality products – including award-winning technologies, Clarion Water Technologies is committed to innovation and company growth. As a company, Clarion Water Technologies holds a number of professional and trade memberships, while the devoted workforce is committed to furthering their own knowledge, skills and expertise and hold individual accreditations and memberships to recognized trade bodies and organizations.
Liu Deng
Clarion Water
02166204388
email us here