IT Governance launches price boost for next phase of GDPR compliance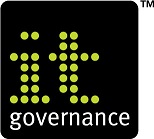 ELY, UNITED KINGDOM, June 14, 2018 /EINPresswire.com/ -- Ely, United Kingdom, 14 June 2018 – IT Governance, the leading provider of General Data Protection Regulation (GDPR) training courses and consultancy, is offering a 15% discount when customers spend more than £250 on GDPR essentials using promo code GDPR-SAVE15.
The GDPR is now in effect, but it is not too late for organisations to begin their GDPR compliance journey. IT Governance's expertise and wide range of key products can help you comply, even if your compliance project is still in progress or you have not yet started.
As a leading provider of GDPR expertise and solutions, IT Governance supports organisations of all sizes in initiating and maintaining their compliance projects through  certified GDPR training courses, books, documentation toolkits, staff awareness, compliance tools and consultancy.
To find out how IT Governance can help you with your cyber security and data protection requirements, including your GDPR compliance project, visit the website, email servicecentre@itgovernance.co.uk or call +44 (0)333 800 7000.

Liam Papworth
IT Governance
+ 44 3338007000
email us here

EIN Presswire does not exercise editorial control over third-party content provided, uploaded, published, or distributed by users of EIN Presswire. We are a distributor, not a publisher, of 3rd party content. Such content may contain the views, opinions, statements, offers, and other material of the respective users, suppliers, participants, or authors.