Ashley Bentley Named Vice President of LTEN Board of Directors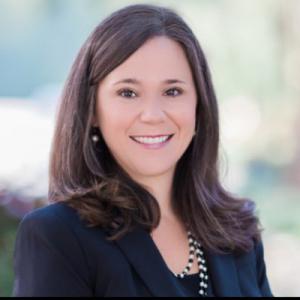 ROANOKE, VA, UNITED STATES, January 16, 2018 /
EINPresswire.com
/ -- Ashley Bentley Named Vice President of LTEN Board of Directors
Ashley Bentley has been named Vice President of the LTEN Board of Directors, filling the seat vacated when David Fortanbary was named 2018-19 LTEN Board president.
Bentley, vice president of commercial training for Baxter Healthcare, has been a Board member since November 2016. Her appointment as vice president is effective immediately. Bentley has been with Baxter since May 2016 and previously held sales and training positions with Salix Pharmaceuticals, AstraZeneca and Equidyne Systems.
"Ashley's experience makes her a great selection to take a leadership role on the LTEN Board, along with broad experience in both pharmaceuticals and medical devices," said Dawn Brehm, executive director of LTEN. "With her background in global training, she'll support the LTEN mission of being a global influencer in life sciences training, and I I know LTEN members will benefit from her dedication."
ABOUT LTEN
The Life Sciences Trainers & Educators Network (
www.L-TEN.org
) is the only global 501(c)(3) nonprofit organization specializing in meeting the needs of life sciences learning professionals. LTEN shares the knowledge of industry leaders, provides insight into new technologies, offers innovative solutions and communities of practice that grow careers and organizational capabilities. Founded in 1971, LTEN has grown to more than 1,900 individual members who work in pharmaceutical, biotech, medical device and diagnostic companies, and industry partners who support the life sciences training departments.
MEDIA CONTACT
For more information contact Nannette Nolan, LTEN director of marketing communications, at nnolan@L-TEN.org.
Nannette Nolan
Life Sciences Trainers & Educators Network
424-266-0745
email us here

EIN Presswire does not exercise editorial control over third-party content provided, uploaded, published, or distributed by users of EIN Presswire. We are a distributor, not a publisher, of 3rd party content. Such content may contain the views, opinions, statements, offers, and other material of the respective users, suppliers, participants, or authors.