Innovative MMA Promotion Primal Fight League Announces Hostile Takeover in Colorado Springs, CO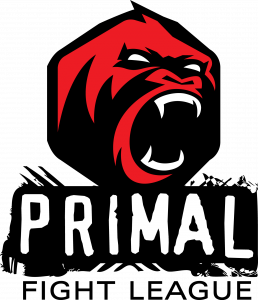 Midwest MMA Event Promotion
Hostile Takeover presented by Primal Fight League in Colorado Springs, April 28, 2018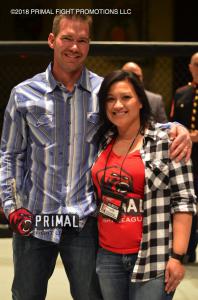 Danny and Priscilla O'Connor, owners of Primal Fight League
This latest offering from Primal Fight League is their first in Colorado, taking place Saturday April 28th at the legendary Olympic Training Facility
...We cannot wait to share this excitement with the fighters and fans of Colorado. And to have the opportunity to do all this in such an iconic venue is a special privilege."
— Danny O'Connor
COLORADO SPRINGS, CO, USA, January 15, 2018 /
EINPresswire.com
/ --
Primal Fight League
, a mixed martial arts (MMA) promotion headquartered in Littleton, CO, has announced the next in its series of 2018 matches. Dubbed
Hostile Takeover
, this event will take place on Saturday April 28th at the legendary U.S. Olympic Training Facility in Colorado Springs, CO, and feature over 20 fighters battling it out for glory in the cage. Tickets for this family-friendly event start at just $30, available now at
www.primalfightstore.com
.
The announcement for Hostile Takeover comes fresh off Primal Fight League's immensely successful January event
Red, White & Bruised
in Oklahoma City. Red, White & Bruised was a night of non-stop MMA excitement. With a venue that was packed to the brim and absolutely electric with the energy of the fans, this fierce fight night was a testament to the professionalism, dedication, and enthusiasm that Primal Fight League pours into each of its events, creating one-of-a-kind entertainment that is in a class all its own.
Primal Fight League will bring all this and more to their upcoming Hostile Takeover event in Colorado Springs. Danny O'Connor, President of Primal Fight League, had this to say about Hostile Takeover:
"We're excited and honored to present the first hometown event for Primal Fight League. The enthusiasm for our events in Oklahoma City has been incredible, and we cannot wait to share this excitement with the fighters and fans of Colorado. And to have the opportunity to do all this in such an iconic venue is a special privilege."
For more information about Primal Fight League and Hostile Takeover, please visit
www.primalfightleague.com
.
About Primal Fight League
Primal Fight League is a Colorado-based fight promotion founded by a team with extensive knowledge of all levels of combat sports. Primal Fight League leverages this experience, and relationships it has developed in the world of mixed martial arts, to create one-of-a-kind combat sports events across Colorado, Oklahoma and the Midwest, and is always focused on their core mission: fighters and fans first!
Priscilla O'Connor
Primal Fight League
7205982999
email us here
Primal Fight League Intro