Primal Fight League to Honor Military Families and Veterans at OKC Event
January 6, 2018 at Farmers Public Market OKC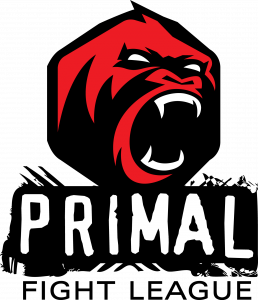 Midwest MMA Event Promotion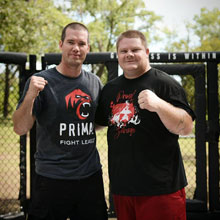 President and Vice President of PFL
"Red, White & Bruised" will take place on January 6, 2018
We are excited to give back to military veterans and families with this truly special event."
— Vern Earwood, Vice President, Primal Fight League
OKLAHOMA CITY, OK, USA, December 4, 2017 /
EINPresswire.com
/ -- OKLAHOMA CITY, OK., Dec 4, 2017 - Primal Fight Promotions LLC will hold a veteran-themed Mixed Martial Arts (MMA) event, "Red, White & Bruised", at Farmers Public Market in Oklahoma City on January 6, 2018.
The family-friendly event has more than 15 bouts scheduled, with talent primarily hailing from the OKC area. Super heavyweight Pro MMA fighters Daniel Ray and Russell Lamons headline the main event, while amateurs Roy Kontos and John Trujillo are scheduled to battle it out for the first
Primal Fight League
155 pound title belt.
"We are excited to give back to military veterans and families with this truly special event," says Vern Earwood, Vice President of Primal Fight Promotions. "Having served in the military, I understand the importance of giving back to this incredible community. We look forward to furthering our relationship with military veterans and families as we continue to develop more ways to honor their sacrifices and commitment to protecting our freedom."
Cpl. Vern Earwood 0331 served for a total of 6 years in the USMC, serving from 1996-2001, recalled after 9/11 and serving to the end in 2002, Operation Enduring Freedom (OEF) Veteran. Priscilla O'Connor, the promotion's Co-Owner, also has deep roots in the military community with her father serving more than 30 years as a decorated Marine and Vietnam Veteran. Priscilla spent most of her childhood immersed in military culture while growing up near the Marine Corps Air Ground Combat Center (MCAGCC) in Twentynine Palms, California. It was there that she met her future husband and President of Primal Fight League, Danny O'Connor.
"Red, White & Bruised" will continue the promotion's theme of giving back. The company already donates a portion of its net profit military veteran charities.
Tickets and sponsorship opportunities for "Red, White & Bruised" are available at
https://primalfightleague.com/
.
About Primal Fight League
Primal Fight League (PFL) was established in 2017 for the purpose of promoting combat sports entertainment. PFL is built upon vast experience with a staff that has been on all sides of combat sports.
Contact:
Danny O'Connor
Owner/President
(720) 598-2999
primal@primalsavage.com
Priscilla O'Connor
Primal Fight League
7205982999
email us here
Primal Fight League Promo Video