Exciting New Specialty Publications Include Valuable Resources and Information for Your Loved Ones in Prison
Specialty Publications for Prisoners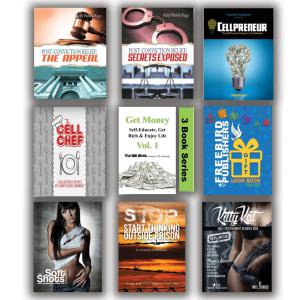 A Wide Selection of Prison Friendly Books
Freebird Publishers specializes in Publications for Prisoners
Our experience working with family members and friends on the outside in getting literature, gifts, and more to behind prison walls is what we excel at."
— Diane Schindelwig
NORTH DIGHTON, MA, USA, December 12, 2017 /
EINPresswire.com
/ -- Freebird Publishers knows how important it is to stay in touch with your loved ones, helping them stay both informed and entertained while they're behind bars. This holiday season you can put your trust in them as you find the perfect gift for your loved one in prison. Browse a selection of specialty publications which are shipped directly and efficiently.
When it comes to
book selections for inmates
, friends and family have a wide selection to choose from. Freebird Publishers' specialty publications range in diversity from resources for inmate services, nonprofit orgs for prisoners, reentry, pen pal and more. They carry books for inmates with topics with a large variety from politics to fiction to spirituality and entertainment. Freebird Publishers' site allows visitors to select between well-known titles and authors and titles by actual inmates themselves. Fantastic new titles published by Freebird include Cellpreneur: The Millionaire Prisoner's Guidebook, Kitty Kat, Adult Entertainment Non-Nude Resource, Pen Pals: A Guide for Prisoners, among many more.
Freebird Publishers' contribution is well known by those within the prison system and their loved ones on the outside. In fact, they provide 4 of the 6 national prisoner publications in America. These include
Inmate Shopper
, Resources for Inmate Services; The Best 500 Non-Profit Organizations for Prisoners and Their Families, a prisoner resource book; and A Year of Corcoran Sun, a year in a book of a prison yard monthly newsletter.
"At Freebird Publishers, our passion is about helping inmates better themselves through education, creativity, and even entertainment," shared Freebird Owner Diane Schindelwig. "Our experience working with family members and friends on the outside in getting literature, gifts, and more to behind prison walls is what we excel at."
All publications available by Freebird Publishers can be purchased directly on
FreebirdPublishers.com
as well as Amazon.com.
Freebird Publishers
Freebird Publishers
774-406-8682
email us here