GoFind, Inc. Achieves PTCRB CertificationGoFind, Inc. Achieves PTCRB Certification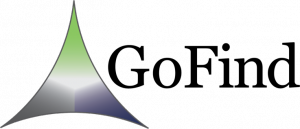 Certification Ensures Compliance with 3GPP Network Standards
RICHARDSON, TEXAS, UNITED STATES, November 9, 2017 /
EINPresswire.com
/ -- GoFind, Inc. announced today that it has achieved PTCRB approval for its GoFindR® GPS tracking product. North American Mobile Network Operators (MNO) established the PTCRB in 1997 as the wireless device certification forum.  Obtaining PTCRB Certification on a mobile device ensures compliance with 3GPP network standards within the PTCRB Operators' networks. Consequently, PTCRB Operators may block devices from their network if they are not PTCRB certified.  
"Achievement of PTCRB approval is an important milestone for our GoFindR product," said Tony Valentino, GoFind, Inc. COO.  "It ensures our customers that our products maintain compliance with GSM/GPRS/UMTS network standards within the operators' networks. An uncertified device can be immediately shut off by a network operator thus depriving the customer the use of a product for which he has paid. Achievement of PTCRB approval is a non-trivial task and demonstrates GoFind's dedication to quality design and manufacturing of its products."  
Announced in August 2017, the GoFindR GPS Tracker is a multipurpose GPS tracker designed for consumer use. It can operate as a Pet Tracker, Vehicle Tracker, Bicycle Tracker, and Personal Tracker. Combined with its tracking server and unique smartphone app, it forms a complete, tightly integrated system that a consumer can use to track those things that are important to him. Visit
www.gofindinc.com
for more information about GoFindR and its applications.  
About GoFind, Inc.
Tony Valentino
GoFindInc
+1 (602) 315 1043
email us here