IT Governance receives over 100 Cyber Essentials certification applications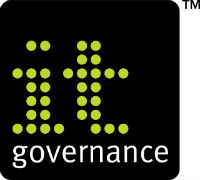 ELY , UK, June 9, 2015 /
EINPresswire.com
/ --
IT Governance
, the leading cyber security services provider and CREST-accredited certification body for the UK Government's
Cyber Essentials scheme
, has announced that it has received over 100
Cyber Essentials certification
applications since the launch of the scheme in June 2014.
Alan Calder, founder and executive chairman of IT Governance, says, "Cyber Essentials is an affordable and effective scheme to protect against basic cyber attacks. With over 600 organisations certified to it so far, I am delighted that its base line security controls are meeting increasing acceptance. It will hugely benefit British businesses and their customers by ensuring a minimum level of cyber security."
Digital Economy Minister Ed Vaizey said in a press release: "The UK's digital economy is strong and growing, which is why British businesses remain an attractive target for cyber-attack and the cost is rising dramatically. Businesses that take this threat seriously are not only protecting themselves and their customers' data but securing a competitive advantage.
"I would urge businesses of all sizes to make use of the help and guidance available from government and take up the Cyber Essentials Scheme."
In June, the Cyber Essentials scheme received the SC Magazine Editor's Choice Award for outstanding contribution to UK cyber security.
Do the basics right
The Cyber Essentials scheme represents a set of controls and implementation guidance for basic cyber hygiene against which organisations can achieve certification.
Calder says, "All organisations, large and small, are at the mercy of the rent-a-cyber-attack industry for as long as they don't do the basics of cyber security. This includes patching vulnerabilities, managing access control, protecting against malware and so on. This is what the Cyber Essentials scheme is about."
The UK Government requires organisations to prove their compliance with the scheme in order to bid for government contracts that involve the handling of sensitive and personal information, and the provision of certain technical products and services.
A new report by HM Government in conjunction with Marsh also revealed plans to include Cyber Essentials certification in insurers' risk assessments for SMEs.
Obtaining Cyber Essentials certification
With over 50 certificates issued and almost the same number of certifications in process, IT Governance is a major certification body and promoter of the scheme. Its easily accessible and straightforward online Cyber Essentials Certification service is popular with organisations that are comfortable meeting the criteria on their own.
Organisations that require help to meet the requirements of the scheme are encouraged to take advantage of the Cyber Essentials – Get A Lot Of Help package.
Alternatively, organisations can call +44 (0)845 070 1750 or send an email to request a custom quote.
- Ends -
NOTES TO EDITORS:
IT Governance Ltd is the single-source provider of books, tools, training and consultancy for information security, IT governance, risk management and compliance. The company is a leading authority on cyber security and IT governance for business and the public sector. IT Governance is 'non-geek', approaching IT issues from a non-technology background and talking to management in its own language. The company's customer base spans Europe, the Americas, the Middle East, South Africa and Asia. More information is available at:
www.itgovernance.co.uk
.
Desi Aleksandrova
IT Governance
+44 (0) 845 070 1750
email us here