An Open Letter to the Customers of ViewRay From Krishnan Suthanthiran, President/Founder of TeamBest Global Companies
TeamBest Global Companies logo — www.teambest.com
Best Cure Foundation — www.bestcure.md

Brachytherapy Research & Educational Foundation (BREF) www.brachytherapy.org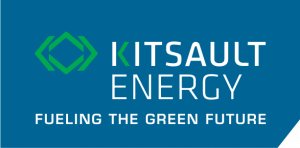 KITSAULT ENERGY logo — www.kitsaultenergy.com
Krishnan Suthanthiran, TeamBest Global Companies/Best Cure Foundation
I was saddened to hear that ViewRay will cease to exist soon and that ViewRay customers may no longer be able to secure maintenance services or product upgrades to their Linac/MR Therapy Units."
— Krishnan Suthanthiran, President/Founder of TeamBest Global Companies
WASHINGTON, DC, USA, October 10, 2023 /
EINPresswire.com
/ -- To all owners of ViewRay equipment:
My name is
Krishnan Suthanthiran
, President/Founder of
TeamBest Global Companies
(TBG),
Best Cure Foundation
– ISTRO, ISRI, ISRMMI and ISUSI Societies.
While at ASTRO 2023 last week, I was saddened to hear that ViewRay will cease to exist soon and that ViewRay customers may no longer be able to secure maintenance services or product upgrades to their Linac/MR Therapy Units.[1]
I founded TBG along with Best Medical International in 1977 in Virginia with only a handful of employees as a leading brachytherapy company. Since then we have grown to 450 employees, more than 500,000 sq. feet of high-tech medical manufacturing, and research and development facilities globally. TBG is in the process of establishing additional facilities in the US, increasing to 1 million sq. ft. over the next two years.
Over the past 20 years, I have purchased a variety of companies and have invested nearly $200 million in my various global businesses—including Best Theratronics, a pioneer in teletherapy; Best Nomos, the pioneer of IMRT; and Best Cyclotron Systems, the world's most affordable cyclotron/synchrotron. I have also invested in Flash Radiation and Proton to Ion Heavy Radiation through Best Medical International.
TBG companies are uniquely qualified to explore supporting ViewRay Customers, for continuing the service, product upgrades, and new innovations for many years to come.
TBG Companies have accomplished a great deal over the past 70 years—feel free to visit
www.teambest.com
,
www.bestcure.md
for my full bio, press releases, product ads, etc.
I would like to discuss the future of your equipment with you, and I look forward to hearing from you. I can be reached on my email at krish@teambest.com.
Reference:
1. Letter from the CEO of ViewRay,
http://www.teambest.com/press/ViewRay_letter.html
.
For more information about Krishnan Suthanthiran, please visit his bio page at
http://www.teambest.com/about_bio.html
.
For more information about the Best Cure Foundation and the Best Cure Foundation Global Healthcare Delivery Plan, please visit:
http://www.bestcure.md
and
http://www.teambest.com/news/Best_Cure_Foundation_Presentation_5_20_2022.v4.pdf
For more information about ISTRO, please visit
http://www.istro.net
. For more information about ISRI, please visit
http://www.isri.ca
. For more information about ISRMMI, please visit
http://www.isrmmi.org
. For more information about ISUSI, please visit
http://www.isusi.org
.
About TeamBest Global Companies:
TeamBest is a multinational medical company founded in 1977 in Springfield, Virginia, USA. TeamBest is driven by one primary goal—to provide the best products and services to customers.
The TeamBest family of companies, collectively known as Team Best Global, has been proudly developing, manufacturing, and delivering reliable medical equipment and supplies for more than 40 years. TeamBest includes over a dozen companies offering complementary products and services for brachytherapy, health physics, medical physics, radiation therapy, blood irradiation, vascular brachytherapy, imaging, medical particle acceleration, cyclotrons, and proton-to-carbon heavy ion therapy systems. TeamBest is the single source for an expansive line of life-saving medical equipment and supplies. Its trusted team is constantly expanding and innovating to provide the most reliable products and technologies.
Today, TeamBest employs hundreds of talented engineers, scientists and others, offering thousands of products and services. TeamBest's independently-owned companies are proud to be represented in North America, Europe, Latin America, Africa, the Middle East and Asia.
"Everyone deserves the Best healthcare. Our goal is to work with medical professionals to provide the Best products, technologies and services. Our mission is to uphold our reputation for excellence in the healthcare field by developing, manufacturing and delivering cost-effective, high-quality products to benefit patients around the world," states Krishnan Suthanthiran.
Krishnan Suthanthiran - President & Founder
TeamBest Global Companies & Best Cure Foundation
+1 703-451-2378
email us here