LinuxSecurity Reinforces Its Role As A Cybersecurity Lifeline In A Digitally Vulnerable World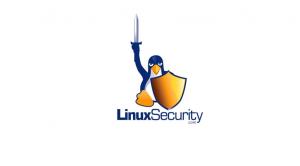 TRENTON, NEW JERSEY, UNITED STATES, September 20, 2023/
EINPresswire.com
/ -- Whether a system administrator safeguarding critical infrastructure, a developer focused on secure coding practices, or an individual user aiming to protect their data, LinuxSecurity equips customers with the tools and insights to navigate an increasingly complex cybersecurity landscape.
In today's digital scenario, where cybersecurity threats are frequent and increasingly sophisticated, LinuxSecurity has steadfastly risen to the occasion. Known for providing immediate, comprehensive
Linux security updates
, the platform confirms its essential role as a lifeline during major security incidents affecting Linux and open-source systems.
The platform has gained notoriety for its immediate, comprehensive advisories, meticulously researched expert analysis, and clear, actionable guidance. These features have empowered organizations, individual users, and administrators to swiftly and confidently mitigate risks, contributing to the fortification of cybersecurity structures globally.
Given the disruptive potential of critical vulnerabilities—capable of compromising entire systems and endangering sensitive data—LinuxSecurity has made it its mission to offer unwavering, reliable information to the Linux community. The platform can disseminate information about any unfolding situation by offering trustworthy Linux security updates. It enriches the community's understanding through deep-dive analyses, case studies, and interviews with leading experts in the field. This detailed coverage equipped developers, system administrators, and everyday users with the nuanced understanding and concrete steps needed to address their systems' vulnerabilities effectively.
LinuxSecurity views its role as more expansive than that of a news outlet or specialized information provider. "We take on the mantle of being mentors and advisors to the Linux community, especially during heightened security crises," the company's rep stated. "Our mandate is not limited to the timely provision of news updates. We offer a seasoned perspective from our extensive, decades-long experience in open-source security. This wisdom is crucial for helping users and organizations traverse challenging cybersecurity events as safely as possible."
In the ever-evolving landscape of cybersecurity threats, LinuxSecurity remains a stalwart defender committed to strengthening Linux and open-source systems worldwide. Its dedication to providing reliable, real-time, and comprehensive resources shines during times of crisis, making it an invaluable asset in cybersecurity.
About LinuxSecurity -
Initiated in 1996 by Dave Wreski alongside a dedicated team of open-source enthusiasts and security experts, LinuxSecurity has grown into an international hub for collaboration and knowledge-sharing. The platform provides a wide array of content meticulously designed to cater to its diverse audience, which includes security professionals, administrators, software developers, and even laypersons interested in cybersecurity. Being a subsidiary of Guardian Digital, Linux security updates are a part of LinuxSecurity's commitment to the free and open dissemination of crucial security information. This is made possible by the advertising revenues that help offset the operational costs, ensuring that access to this vital resource remains unrestricted.
Media Contact
LinuxSecurity
+1 640-800-9446
contribute@linuxsecurity.com
Visit us on social media:
Facebook
Twitter