MDA Leads Business Development Mission to Japan with Local Ag Representatives
The Minnesota Department of Agriculture (MDA) has recently returned from a business development mission to Japan, joined by a delegation that included state lawmakers and representatives from Minnesota agricultural organizations. Taking place from September 8 through 15, the goal of the mission was to celebrate the rich history of trade and investment between Minnesota and Japan and identify new opportunities for growth for Minnesota agricultural products.
The U.S. is the largest foreign supplier of food and agricultural products to Japan, with Minnesota being the 11th largest U.S. state exporter to the country. Additionally, Japan is Minnesota's fourth largest export market, representing 8% of Minnesota's food and agricultural exports (2021), or $752 million. Minnesota's top export products to Japan include pork, animal feed, soybeans, processed vegetables, dairy products and ingredients, pet foods, and corn.
"This mission offered the unique opportunity to learn first-hand about consumer and market trends in Japan and how Minnesota can help fulfill the country's import needs," said MDA Deputy Commissioner Andrea Vaubel. "Being able to lead an in-person tour like this is immensely important to maintaining and strengthening relationships and expanding markets for our producers. We're thankful to the people of Japan for their continued partnership and support of Minnesota agriculture."
The mission started in Tokyo, where the delegation toured several food retail businesses and met with United States Department of Agriculture Trade Office and Foreign Ag Service personnel at the U.S. Embassy. They also attended the Food Style Japan food service trade show to tour the U.S. Meat Export Federation pavilion, which showcased over 10 companies selling U.S. beef and pork products for the Japanese market. The group then traveled to Osaka for additional retail tours before concluding the mission, including a food ingredient manufacturer called Sanwa Starch that buys Minnesota corn for their product.
Gov. Tim Walz and Lt. Gov. Peggy Flanagan, who were concurrently in Japan for the 2023 Midwest U.S.-Japan Conference, hosted the ag delegation for a reception in Tokyo as well as a luncheon in Osaka. They also joined the MDA group at the Food Style trade show, as did Minnesota Department of Employment and Economic Development Commissioner Matt Varilek.
The full list of MDA business development mission attendees is as-follows:
Andrea Vaubel, Deputy Commissioner of Agriculture, MDA

Emily Jerve, Marketing Supervisor, MDA

Jeffrey Phillips, International Trade Representative, MDA

Rep. Samantha Vang (38B), House Agriculture Finance and Policy Committee Chair

Rep. Samantha Sencer-Mura (63A), House Agriculture Finance and Policy Committee Member

Rep. Kaohly Vang Her (64A)

Adam Ulbricht, Executive Director, Minnesota Bison Association

Richard Syverson, President, Minnesota Corn Growers Association

Mark Dombeck, Council Chair, Minnesota Dry Bean Research and Promotion Council

Gary Wertish, President, Minnesota Farmers Union

Brian Schwartz Sr., Executive Board Member, Minnesota Pork Board

Joseph Smentek, Executive Director, Minnesota Soybean Growers Association

Kaitlyn Root, Executive Director, Minnesota State Cattlemen's Association

Michael Landuyt, Producer, Minnesota State Cattlemen's Association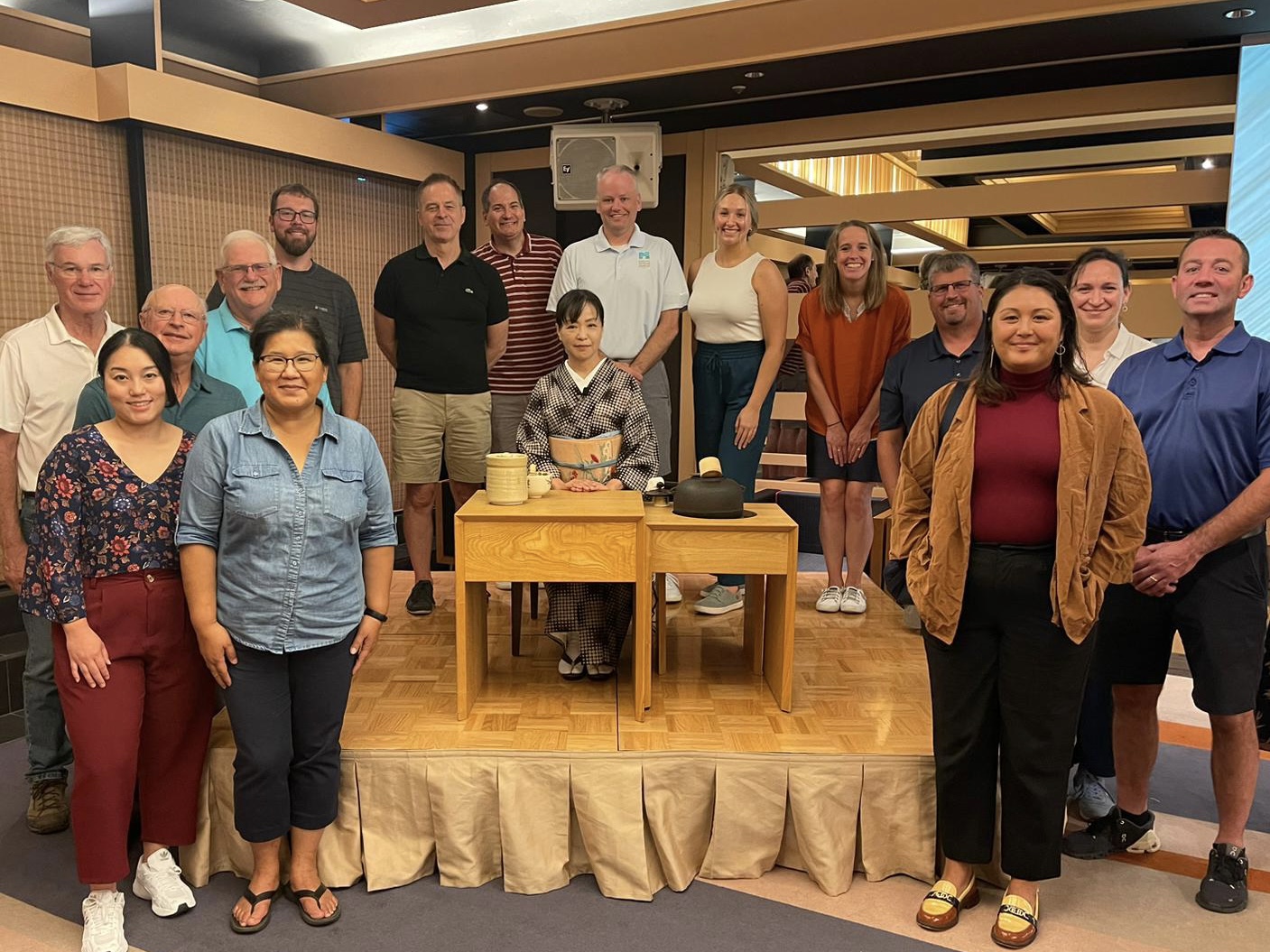 ###
Media Contact
Logan Schumacher, MDA Communications
651-201-6193
Logan.Schumacher@state.mn.us