Sage Intacct, Microsoft Dynamics 365, ClearBooks, and FreeAgent now sync with OnlineCheckWriter.com, says Sabeer Nelli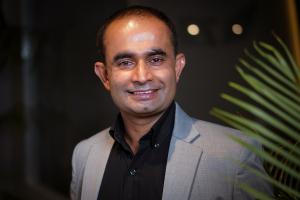 OnlineCheckWriter.com evolved to reduce the burden of financial management.
TYLER, TEXAS, UNITED STATES, September 14, 2023/EINPresswire.com/ -- Sabeer Nelli, the CEO and founder of OnlineCheckWriter.com, a prominent B2B financial management solution, announced the platform's integration with Sage Intacct, Microsoft Dynamics 365, ClearBooks, and FreeAgent. These integrations mark a significant milestone for OnlineCheckWriter.com, showing its dedication to giving businesses the tools they require to excel in financial management.
"OnlineCheckWriter.com is simplifying financial management and enhancing efficiency through innovation and integration," said Nelli. "With these four new integrations, we are bringing businesses into the future of efficient financial management."
Nelli stated that the integration of Sage Intacct and Microsoft Dynamics 365 is a game-changer for businesses seeking to improve their financial processes. This integration allows users to import invoices and payee lists and simplify their accounting operations effortlessly. OnlineCheckWriter.com's integration with ClearBooks enables instant invoice import, transforming small business accounting. This partnership ensures financial operations are easier for small businesses. The integration with FreeAgent simplifies bill and invoice management, making it easier for businesses to handle financial transactions. This integration streamlines the entire process, enabling businesses to focus on growth and profitability.
"Our aim has always been to empower businesses of all sizes with the tools they need to succeed, and these new integrations reaffirm our dedication to that goal," he added.
Nelli founded Zil Money Corporation, the parent company of OnlineCheckWriter.com, ZilMoney.com, and ZilBank.com, to enhance payment management for small businesses. He aims to support small businesses and introduces various innovative features highlighting his commitment to enhancing small business finance management. OnlineCheckWriter.com simplifies financial management for SMBs with a comprehensive suite of tools. This all-in-one solution allows businesses to manage all financial matters efficiently.
OnlineCheckWriter.com is committed to offering advanced solutions that enhance businesses' financial operations through various integrations. Whether managing invoices, handling accounting, or streamlining financial processes, the platform continues to lead in innovation.
Media Contact: Tahir Haneef
Zil Money Corporation
+1 408-222-8012
email us here