Dr. Krishnan Suthanthiran Announces the Establishment of the International Society for Ultrasound Imaging
TeamBest Global Companies logo — www.teambest.com
Best Cure Foundation — www.bestcure.md
International Society for Ultrasound Imaging—www.isusi.org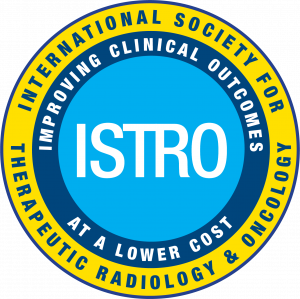 International Society for Therapeutic Radiology & Oncology—www.istro.net
International Society for Radiation Medicine & Molecular Imaging—www.isrmmi.org
The future of imaging will be the new advanced technology of ultrasound imaging."
— Krishnan Suthanthiran, President/Founder of TeamBest Global Companies
WASHINGTON, DC, USA, August 18, 2023/
EINPresswire.com
/ -- Dr.
Krishnan Suthanthiran
, Founder/President of
TeamBest Global companies
, announced the establishment of the International Society for Ultrasound Imaging (ISUSI).
The future of imaging is the new advanced technology of ultrasound imaging—higher resolution, 3D/4D, image storage for comparison, and integration of some level of artificial intelligence to help with and improve diagnosis.
TeamBest Global, along with other companies worldwide, is working to refine ultrasound technology and to offer ultrasound as a viable alternative to MRI/X-ray/mammography Imaging for soft tissue imaging.
One of ISUSI's major goals will be to advance the global capabilities and affordability of ultrasound imaging.
Suthanthiran also recently announced the establishment of two other societies—the International Society for Therapeutic Radiology & Oncology (ISTRO) and the International Society for Radiation Medicine & Molecular Imaging (ISRMMI). ISTRO, ISRMMI, and ISUSI will all be managed by Best Association Headquarters, Inc., based in Springfield, Virginia.
For more information about ISTRO, please read
http://www.istro.net/index.pdf
or visit
http://www.istro.net
(which is currently being constructed).
For more information about ISRMMI, please read
http://www.isrmmi.org/PDFs/EINPresswire-644980539-dr-krishnan-suthanthiran-establishes-the-international-society-of-radiation-medicine-molecular-imaging-isrmmi.pdf
or visit
http://www.isrmmi.org
(which is currently being constructed).
For more information about Krishnan Suthanthiran, please visit his bio page at
http://www.teambest.com/about_bio.html
.
For more information on the BCF and
Best Cure Foundation
Global Healthcare Delivery Plan, please visit:
http://www.bestcure.md
,
http://www.teambest.com/press/EINPresswire-644101870-open-letter-to-potus-flotus-members-of-congress-from-krishnan-suthanthiran-founder-president-teambest-global-companies.pdf
or
http://www.teambest.com/news/Best_Cure_Foundation_Presentation_5_20_2022.v4.pdf
For more information about Krishnan Suthanthiran's presentation on Rethinking Medicine, please visit
http://www.teambest.com/news/Rethinking_Medicine_Global_Healthcare_TX_Oct19_2022_presentation.pdf
and
http://www.teambest.com/10_04_2022_Rethinking_Medicine_Invite_TX-FINAL.pdf
About TeamBest Global Companies:
TeamBest is a multinational medical company founded in 1977 in Springfield, Virginia, USA. TeamBest is driven by one primary goal—to provide the best products and services to customers.
The TeamBest family of companies, collectively known as Team Best Global, has been proudly developing, manufacturing, and delivering reliable medical equipment and supplies for more than 40 years. TeamBest includes over a dozen companies offering complementary products and services for brachytherapy, health physics, medical physics, radiation therapy, blood irradiation, vascular brachytherapy, imaging, medical particle acceleration, cyclotrons, and proton-to-carbon heavy ion therapy systems. TeamBest is the single source for an expansive line of life-saving medical equipment and supplies. Its trusted team is constantly expanding and innovating to provide the most reliable products and technologies.
Today, TeamBest employs hundreds of talented engineers, scientists and others, offering thousands of products and services. TeamBest's independently-owned companies are proud to be represented in North America, Europe, Latin America, Africa, the Middle East and Asia.
"Everyone deserves the Best healthcare. Our goal is to work with medical professionals to provide the Best products, technologies and services. Our mission is to uphold our reputation for excellence in the healthcare field by developing, manufacturing and delivering cost-effective, high-quality products to benefit patients around the world," states Krishnan Suthanthiran.
Krishnan Suthanthiran - President & Founder
TeamBest Global Companies & Best Cure Foundation
+1 703-451-2378
email us here