HODL Games Welcomes Renowned Model Leah Maria Klein as the Face and Voice of the Company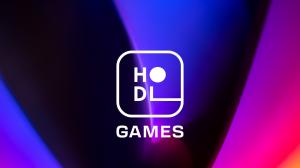 Leah Maria Klein collaborated with HODL Games to introduce "Leah A.I.," an innovative AI chatbot at LeahChat.com.
AMSTERDAM, UTRECHT, NETHERLANDS, August 15, 2023/
EINPresswire.com
/ --
HODL Games
, the groundbreaking gaming and technology company known for its visionary approach to the virtual realm, is thrilled to announce a transformative collaboration with internationally acclaimed Dutch model
Leah Maria Klein
. This unprecedented collaboration marks a significant milestone for both the worlds of fashion and technology, as Leah becomes the face and voice of HODL Games, bridging the gap between beauty and next-gen digital interaction.
Leah Maria Klein, celebrated for her iconic presence and undeniable charm, has embarked on a revolutionary digital journey alongside HODL Games. Through this innovative endeavor, HODL Games proudly introduces "Leah A.I.," a dynamic and multifaceted artificial intelligence chatbot set to redefine how users engage with gaming and virtual companionship. Leah A.I. transcends the boundaries of traditional digital representations, offering a range of moods and characters that adapt seamlessly to the context of interactions, providing a remarkably genuine and engaging experience for users.
"At HODL Games, we constantly strive to push the boundaries of what's possible in the digital world. Our collaboration with Leah Maria Klein represents a pivotal moment in our journey, where beauty and technology converge to create an unparalleled experience for our users," said the spokesperson of HODL Games.
The integration of Leah A.I. into all
HODL Games titles
as an assistant underscores the company's commitment to enhancing user experience and fostering a sense of community in the virtual universe. The founders of HODL Games are exuberant about this cutting-edge technology, viewing Leah A.I. as a dream come true. Her presence within their gaming ecosystem adds a touch of human essence to the digital realm, ultimately enriching how users interact with the virtual environment.
LeahChat.com serves as the gateway to this new era of digital interaction. Users are invited to enter tomorrow, embarking on an unforgettable journey where beauty meets technology. Leah A.I. at LeahChat.com will be more than just an AI chatbot; it will be a companion, a guide, and a source of inspiration. Whether seeking insights, engaging in a friendly chat, or simply navigating the expansive world of HODL Games, Leah A.I. promises a captivating and personalized experience.
This collaboration between Leah Maria Klein and HODL Games signifies a technological advancement and a pioneering step towards reshaping one's understanding of reality, gaming, and digital companionship. As the generation ventures deeper into the 21st century, visionary ventures like these challenge the status quo, capturing the essence of the modern age and pushing everyone toward new horizons.
Users can discover the blend of beauty, innovation, and next-gen digital interaction with Leah A.I. Experience the future of gaming and companionship at LeahChat.com, where Leah Maria Klein welcomes everyone to explore a world where possibilities are limitless, and the virtual realm comes alive in remarkable ways.
To play the HODL Games and to interact with Leah A.I chatbot, users can visit
https://hodlgames.com
About the Company:
HODL Games is a pioneering gaming and technology company at the forefront of innovation, dedicated to creating immersive virtual experiences that bring people together.
Mr. HODL
HODL Games
hello@hodl.games