Independent Artists now have SoundShare to Distribute Music As An Alternative Option To Tunecore and Distrokid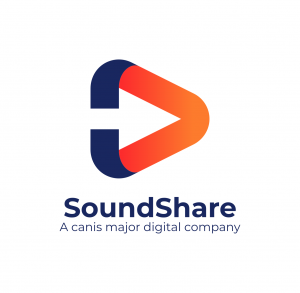 "Empowering Independent Artists in the Music Industry"
We are thrilled to introduce SoundShare to the music community,""
— Rickey Lane
ATLANTA, GEORGIA, UNITED STATE, May 22, 2023/EINPresswire.com/ -- Canis Major Digital, a pioneering black-owned music tech company committed to revolutionizing the music space, is proud to announce the official launch of SoundShare (thesoundshare.com). SoundShare is an innovative music distribution company specifically designed to assist independent artists in getting their music distributed to major streaming platforms, effortlessly and economically.
As the music industry continues to evolve, independent artists face significant challenges in navigating the complex landscape of music distribution. Recognizing this gap, Canis Major Digital has developed SoundShare, a groundbreaking platform that empowers music creators to release their projects with ease and affordability. SoundShare's unique pricing model sets it apart from other music distribution platforms.
By adopting a retail approach, SoundShare ensures that artists have access to a comprehensive range of services at a highly competitive price point. For just $9.99, artists can distribute a single to over 120 streaming services, including popular platforms like Apple Music, Spotify, and TikTok. Artists can also tailor their experience based on their specific release needs by opting for various addons available.
"We are thrilled to introduce SoundShare to the music community," said Rickey Lane, Co-founder of Canis Major Digital. "Our mission is to democratize the music industry and provide independent artists with the tools they need to succeed. With SoundShare, we are enabling artists to take control of their careers, reach wider audiences, and maximize their creative potential."
Canis Major Digital's previous successes are a testament to their commitment toempowering artists. They have distributed projects like "The Magic Jones" by Grammy-nominated sisters Aron Jackson and Alexis Jones, a groundbreaking achievement that made history in the realm of children's music [source: Black Enterprise]. Additionally, Canis Major Digital distributed "Regina" by the talented music group DeadDogs (Nigel Mackenzie and Izzy Benyamin), an acclaimed release featured in Vogue Magazine [source: Vogue]. Their sponsorship of independent artist events at A3C and stages at One Music Fest further demonstrates their dedication to supporting emerging talent.
The launch of SoundShare marks a significant milestone for Canis Major Digital and the independent music community at large. With its user-friendly interface, extensive distribution network, and affordable pricing, SoundShare is poised to empower artists, amplify their reach, and transform the way independent music is distributed. To learn more about SoundShare and experience its game-changing features, visit the official website at thesoundshare.com.
ABOUT CANIS MAJOR DIGITAL:
Canis Major Digital is a leading black-owned music tech company focused on democratizing the music space. Committed to empowering independent artists, Canis Major Digital develops innovative products and services that help creators navigate the music industry with confidence. With the launch of SoundShare, Canis Major Digital aims to revolutionize music distribution and foster a more inclusive and accessible ecosystem for artists worldwide.
For media inquiries, please visit: thesoundshare.com
CONTACT NAME: SoundShare
EMAIL ADDRESS: uploads@thesoundshare.com
LOCATION ADDRESS: 3535 Peachtree Road
PHONE NUMBER: 470-305-6503
Rickey Lane
Thesoundshare.com
email us here