Softermii -Leading Software Development Service Company, Launch VidRTC, Customizable Audio and Video Conferencing Engine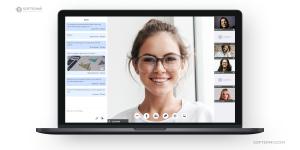 Launch VidRTC - Customizable Audio and Video Conferencing Engine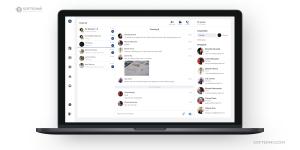 Launches VidRTC - Customizable Audio and Video Conferencing Engine image 2
Softermii - leader in software development services and strategic technology partnerships, to announce the launch of VidRTC, audio and video conferencing engine
Softermii's VidRTC redefines business communications, leveraging our deep tech expertise to empower companies with next-level audio and video conferencing solutions."
— Slava Vaniukov, CEO of Softermii
AUSTIN, TEXAS, USA, May 12, 2023/
EINPresswire.com
/ -- Softermii, a global leader in software development services and strategic technology partnerships, is thrilled to announce the launch of
VidRTC
, its groundbreaking audio and
video conferencing
engine. With over nine years of experience in the industry, Softermii has established itself as a trusted name for custom software development and staff augmentation, catering to startups and SMEs worldwide. The company's talented team of more than 120 skilled professionals has successfully implemented over 100 B2B and B2B2C software products in various niches.
VidRTC is the latest addition to Softermii's impressive portfolio. This customizable engine is designed to enhance internal and external business communications, streamlining the process for companies looking to implement advanced video and audio conferencing solutions. VidRTC has already proven its effectiveness in developing several innovative products, such as Events10X and
HIPAA
Video.
Events10X is an online and hybrid events service provider that leverages VidRTC's capabilities to organize conferences and exhibitions with private and group networking. The platform simultaneously supports video calls, messaging, and broadcasting to over 15,000 people. Despite tight deadlines, the virtual expo software solution was instrumental in launching a significant international online event. Softermii's team, utilizing VidRTC, excelled in the process and delivered a fully functional solution. As a testament to their success, the UAE Ministry of Economy awarded Softermii for developing the Events10X solution. The platform enabled the ministry to bring over 16,000 local and international attendees online during the pandemic.
Another notable application of VidRTC is HIPAA Video, a web-based communications and video conferencing solution compliant with HIPAA standards. Developed by a US-based startup, HIPAA Video revolutionizes doctor-patient relationships. It aims to reduce healthcare costs worldwide by offering an online medium for interaction between physicians and patients. The project, completed in less than a year, showcases the power of VidRTC. Softermii's team built a robust web tech health application compatible with all browsers, addressing doctors' and patients' needs for medical data storage, transfer, and scheduling.
The launch of VidRTC solidifies Softermii's position as a leading innovator in the software development and technology partnership landscape. VidRTC's adaptability and versatility make it an ideal solution for businesses looking to enhance their communications infrastructure. By combining this cutting-edge technology with Softermii's expert development and staff augmentation services, the company continues to deliver unparalleled value to its clients.
About Softermii
Softermii is a leading software development service company and strategic technology partner, providing custom software development and staff augmentation services to startups and SMEs worldwide. With over nine years of experience and a team of over 120 highly skilled professionals, Softermii has successfully implemented over 100 B2B and B2B2C software products in multiple niches. The company's commitment to excellence and innovation has cemented its reputation as a trusted partner for businesses seeking to elevate their technology solutions.
For more information about Softermii and VidRTC, please visit
https://www.softermii.com
and
https://vidrtc.com
, or contact info@softermii.com
Slava Vaniukov
Softermii
+1 424-533-5520
info@softermii.com
Visit us on social media:
Facebook
Twitter
LinkedIn
Instagram
YouTube
Other
Viacheslav Vaniukov, CEO and co-founder of software development specialists Softermii, talks about trends in video conferencing after Covid.