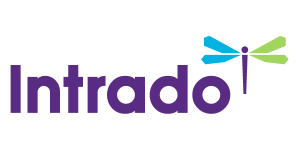 The Membrane Market: Trends, Growth, Analysis and Forecast 2022-2032 BY PMI
[PDF, Page No-168] Membrane Market, By Technology (RO, UF, MF, NF, and Others (Pervaporation, Dialysis & Electrodialysis, Forward Osmosis, Membrane Distillation, Ion Exchange, and Chromatography Membranes)), By Application (Water & Wastewater Treatment, and Industrial Processing), and By Region (North America, Europe, Asia Pacific, Latin America, and Middle East & Africa) - Trends, Analysis, and Forecast Till 2029Membrane technology has revolutionized various industries such as water and wastewater treatment, pharmaceuticals, food and beverage, and biotechnology, among others. Membrane is a thin layer of semi-permeable material that separates two substances, allowing the passage of specific molecules or ions while blocking others. The membrane market is growing rapidly, driven by the increasing demand for clean water and stringent environmental regulations. Membrane technology provides a
/EIN News/ -- Covina, March 23, 2023 (GLOBE NEWSWIRE) -- Membrane technology has revolutionized various industries such as water and wastewater treatment, pharmaceuticals, food and beverage, and biotechnology, among others. Membrane is a thin layer of semi-permeable material that separates two substances, allowing the passage of specific molecules or ions while blocking others. The membrane market is growing rapidly, driven by the increasing demand for clean water and stringent environmental regulations. Membrane technology provides an effective solution for water treatment, as it removes contaminants and impurities from water sources. The pharmaceutical industry also utilizes membranes for drug purification and separation processes. In addition, the food and beverage industry uses membranes for the production of juices, dairy products, and beer, among others. The global membrane market is expected to grow at a CAGR of over 7% during the forecast period (2022-2032), driven by the increasing adoption of membrane technology across various industries.
Request Sample:
https://www.prophecymarketinsights.com/market_insight/Insight/request-sample/4454
Key Highlights:
In September 2019, DuPont Safety & Construction (DuPont) announced that it has signed an agreement to acquire the Ultrafiltration Membrane business from BASF including inge GmbH. The transaction, including the business' international workforce, its headquarters and production site in Greifenberg, Germany.
In October 2019, DuPont acquired Evoqua Water Technologies, a reputed provider of cost-effective water treatment systems, based in Pittsburgh. The company acquired the latter's business line named MEMCOR.
Analyst View: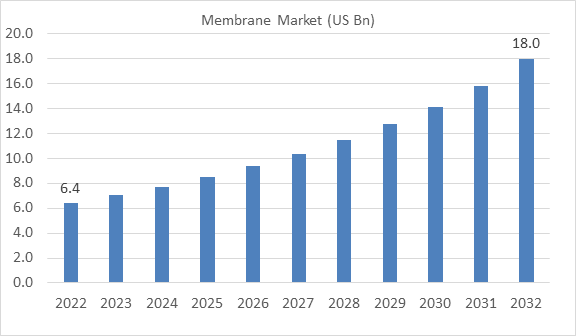 Rapid industrialization and urbanization, especially in the developing countries is resulting in water pollution. Therefore, the strain on water resources is surging. The governments and regulatory bodies of several countries are implementing stringent norms and laws regarding industry discharge to control water pollution. The increasing environmental concerns have thus, compelled large portion of the industries to adopt membrane-based technology for curbing the level and severity of pollutants in their discharge streams. They are presently trying to comply with the regulations. Membranes play a vital role in providing zero liquid discharge (ZLD).
Increasing deployment of membrane materials in food & beverage industry on account of being adaptive during temperature change along with inducing low energy consumption is expected to remain the favorable factor for the market in the near future The pharmaceutical industry demonstrates the use of membrane technology in separation, purification, concentration processes which are expected to be a favorable factor for market over the forecast period. Wastewater treatment is expected to be the potential application on account of deployment of membrane technology for reducing effluent levels.
Request sample PDF:
https://www.prophecymarketinsights.com/market_insight/Insight/request-pdf/4454
Key Market Insights from the report:      
The membrane market accounted for US$5.4 Billion in 2019 and is estimated to be US$12.3 Billion by 2029 and is anticipated to register a CAGR of 8.7%. The market report has been segmented on the basis of material, technology, application, and region.
By material, polymeric membranes are cost-effective, provide good selectivity for a wide range of applications such as beverage processing, feed water production, chemical processing, and others, and are easy to process and operate. The high performance, excellent efficiency, and specific separation properties provided by polymeric membranes are responsible for the broad market size in this segment. 
By technology, the NF segment is projected to register the highest CAGR between 2019 and 2024. The use of NF membranes is increasing due to their ability to permeate monovalent ions, while rejecting divalent and multivalent ions. The flexibility for ion separation and permeation provided by these membranes offer significant advantages in industrial applications. Also, the use of these membranes for water treatment provides lower discharge volumes than RO, reduces heavy metal, salt, and nitrate contents.
By application, the water & wastewater treatment segment is projected to capture the largest share in the membranes market. Membranes are used in water & wastewater treatment for desalination, sewage water treatment, and industrial water treatment. Accelerated urbanization, rapid industrialization, and expansion of municipal water facilities, globally are driving the membranes market in water & wastewater treatment applications.
By region, APAC has immense growth potential driven by the increasing demand for physical treatment of water. APAC consists of some large and rapidly growing economies, such as China, India, Indonesia, Malaysia, Vietnam, and Thailand.
Competitive Landscape:
Dupont
Toray
SUEZ
Koch Separation Solutions
TOYOBA
Hydranautics – A Nitto Group Company
Ball Corporation
Seccua Gmbh
Synder Filtration
Pentair.
The market provides detailed information regarding the industrial base, productivity, strengths, manufacturers, and recent trends which will help companies enlarge the businesses and promote financial growth. Furthermore, the report exhibits dynamic factors including segments, sub-segments, regional marketplaces, competition, dominant key players, and market forecasts. In addition, the market includes recent collaborations, mergers, acquisitions, and partnerships along with regulatory frameworks across different regions impacting the market trajectory. Recent technological advances and innovations influencing the global market are included in the report.
Questions answered by membrane Market:
What is the current market size and growth rate?
What are the key market trends and market dynamics?
Who are the major players in the market and what is their market share?
What is the competitive landscape like in the market?
What are the major drivers and restraints affecting the market?
What are the growth opportunities in the market?
What are the regional and local market conditions and consumer behavior?
What is the market size and growth forecast for different regions and countries?
What is the impact of government regulations and policies on the market?
Request a Customized link here:
https://www.prophecymarketinsights.com/market_insight/Insight/request-customization/4454
About Prophecy Market Insights
Prophecy Market Insights is specialized market research, analytics, marketing/business strategy, and solutions that offers strategic and tactical support to clients for making well-informed business decisions and to identify and achieve high-value opportunities in the target business area. We also help our clients to address business challenges and provide the best possible solutions to overcome them and transform their business.
Read Related Insights:
Eggshell Membrane Market-By Type (Hydrolyzed and Unhydrolyzed), By Application (Nutraceuticals, Food & beverages, Cosmetics & Personal Care Products, Pharmaceuticals, and Other Applications), By Product (Capsule, Tablet, Powder, and Other Products), and By Region (North America, Europe, Asia Pacific, Latin America, and Middle East & Africa) - Trends, Analysis, and Forecast till 2029
Amniotic Membrane Market-By Product (Lyophilization and Cryopreserved), By Application (Ophthalmology, Surgical Wounds, and Others), and By End User (Hospitals, Specialized Clinics, Ambulatory Surgical Centers, and Research Centers & Laboratory), and By Region (North America, Europe, Asia Pacific, Latin America, Middle East, Africa) - Trends, Analysis and Forecast Till 2029

Shweta R
Prophecy Market Insights
U.S.: +1 860 531 2574
APAC: +917775049802
Email- sales@prophecymarketinsights.com
Web: www.prophecymarketinsights.com