Norwegian Startup Norse Biotech AS Launches Betulin as an Active Ingredient for Cosmetic Use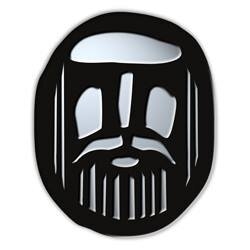 Norse Biotech AS
Norse Biotech AS is proud to release Betulin a natural compound found in birch trees and used as an active ingredient in cosmetic products.
ELVERUM, NORWAY, March 3, 2023 /EINPresswire.com/ -- Betulin is known for its anti-inflammatory, antioxidant, and skin-brightening properties. This natural compound has a long history of use in the household and has now been proven to be an effective ingredient in modern cosmetic formulations.
Through numerous laboratory experiments Betulin has been found to have a range of benefits for the skin, including reducing the appearance of fine lines and wrinkles, improving skin elasticity, and enhancing the skin's natural glow. Additionally, it has been shown to have anti-inflammatory properties, making it an ideal ingredient for sensitive or reactive skin types.
Based in Elverum, Norway, Norse Biotech AS has developed a proprietary extraction process that ensures the purity, sustainability, and effectiveness of Betulin in cosmetic products. The company's research and development team has conducted extensive research on the best methods for the collection and extraction of Betulin from birch trees in the Norwegian forest.
"We are thrilled to launch Betulin as an active ingredient in cosmetic formulations," says Ray Chrisman, principal scientist of Norse Biotech AS. "We believe that our innovative extraction process, combined with our commitment to sustainability, will allow us to deliver a high-quality product to cosmetic manufacturers."
Norse Biotech's Betulin is now available to cosmetic manufacturers and formulators worldwide. To learn more about Betulin and its benefits, please visit www.norsebiotech.com
John Chrisman
Norse Biotech AS
email us here
Visit us on social media:
Facebook