The Ultimate Awards Introduces "The 2023 Best Caribbean Rum," Its First Blind Rum Testing Competition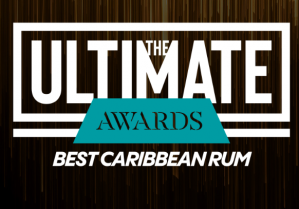 Best Caribbean Rum is the first "blind tasting" competition organized by The Ultimate Awards"
— Federico J. Hernández
SAN JUAN, PUERTO RICO, February 28, 2023 /EINPresswire.com/ -- The 2023 Best Caribbean Rum blind sampling challenge has begun, according to The Ultimate Awards. At Puerto Rico's foreign Rum Festival, Taste of Rum, the event will bring together companies, industry professionals, and rum connoisseurs, with local and foreign judges also participating.
The participating companies will contend in three divisions during the competition:
Ultimate Professional Blind Tasting – Sipping Rum: Aged 1–3 Years
Ultimate Professional Blind Tasting – Sipping Rum: Aged 4–7 Years
Ultimate Professional Blind Tasting – Sipping Rum: Aged 8+ Years
A diverse group of top rum industry pros, brand advocates, culinary experts, and ardent rum fans from around the globe make up the judging team for the 2023 Best Caribbean Rum competition.
- Javier Berberena is a certified wine educator, certified spirit educator, and holds the WSET Diploma. WSET
Caribbean
- Joe Cabassa, Regional Brand Ambassador and Luxury Hospitality Lead The Macallan, Edinburgh Whisky Academy Instructor, and WSET Certified Level 3 Spirits Educator.
- Celebrity Chef in Puerto Rico, Chef Ventura Vivoni
- Bryan Inman - Social media influencer also known as The Rum Champion.
- TheRumLab founder Federico J. Hernández
- Co-founder of TheRumLab, rum expert, and historian Miguel Agrait
The quality of the judgment will elevate the competition's status and sophistication. The elite group will therefore blindly test each sample and assign points as necessary. This will guarantee fairness and strict judgment that adheres to the greatest standards.
On March 25, 2023, the specialists will assemble in Puerto Rico to evaluate each participating expression according to its quality, intricacy, and general flavor profile. All samples will be distributed in numbered glasses to ensure anonymity, and each label will be thoroughly examined to ensure it belongs in the appropriate group.
The enrollment session started on February 18 and will now last until March 15. The application procedure is simple: interested companies must send their submissions through The Ultimate Awards website. Each statement requires a $50 registration charge. Up to four examples from a brand may be registered for the challenge. The spirits will then be delivered to Puerto Rico as the next stage. Please be aware that by March 20th, all entries must be delivered to the storage in San Juan, Puerto Rico.
A TUA Prizes for Winners
On March 25, the Ultimate Awards' early findings will be made public. A digital medallion picture and a two-year license to use the award's image on bottles, government webpages, and other marketing materials will be given to the winners of each division.
The Best Awards: A Standard One of the Spirits Contests
The Ultimate Awards go one step further to become the most important honor in the rum business worldwide. The first blind tasting's debut is expected to raise the bar for spirit contests. It is fostering a fantastic and welcoming environment where rum industry professionals, specialists, bartenders, authors, and consumers can share their love of spirits.
More than six competition categories, including "Best Rum Bartender," "Best Social Media Rum Group," "Best Rum Ambassador," "Best Sustainable Brand," "Best Tiki Bar," and "Best Rum Social Media Influencer," have been introduced to TUA's competition list over the past year. Additionally, it has hosted excellent rum sipping contests throughout the rum gatherings run by The RumLab.
Federico Hernandez
The Rum Lab
email us here