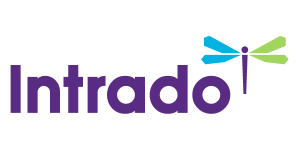 [Latest News] Bubble Tea Market to Reach $3.78 Bn by 2029 | Fortune Business Insights™
Companies covered in Bubble Tea Market are Chatime Group (China), , Gong Cha (Taiwan), , Coco Fresh Tea & Juice (Taiwan), , Quickly (U.S.), , Xing Fu Tang (Taiwan), , Lollicup USA, Inc., (U.S.), , TIGER SUGAR (China), , Yummy Town (Cayman), , Holdings Corporation (Happy Lemon) (Taiwan), , I. The Co, LTD. (Taiwan)
/EIN News/ -- Pune, India, Feb. 01, 2023 (GLOBE NEWSWIRE) -- The global bubble tea market size was USD 2.17 billion in 2021. The market is projected to grow from USD 2.29 billion in 2022 to USD 3.78 billion by 2029, exhibiting a CAGR of 7.40% during the 2022-2029 period. This information is provided by Fortune Business Insights, in its report titled, "Bubble Tea Market, 2022-2029."
Report Coverage:
The report presents a systematic study of the market segments and thorough analysis of the market overview. A thoughtful evaluation of the current market trends as well as the future opportunities is offered in the report. Moreover, it presents an exhaustive analysis of the regional insights and how they help to form the bubble tea market growth. The COVID-19 impacts have been discussed in the report to assist investors and business owners with a better understanding of the possible threats present in the market. The report further discusses the key bubble tea players and their prominent strategies to stay in the dominating position.
Get a Sample Research PDF:

https://www.fortunebusinessinsights.com/enquiry/request-sample-pdf/bubble-tea-market-101564
List of Key Players Mentioned in the Report:
Chatime Group (China)
Gong Cha (Taiwan)
Coco Fresh Tea & Juice (Taiwan)
Quickly (U.S.)
Xing Fu Tang (Taiwan)
Lollicup USA, Inc., (U.S.)
TIGER SUGAR (China)
Yummy Town (Cayman)
Holdings Corporation (Happy Lemon) (Taiwan)
O.I. The Co, LTD. (Taiwan)
Report Scope & Segmentation:
| | |
| --- | --- |
| Report Coverage | Details |
| Forecast Period | 2022-2029 |
| Forecast CAGR | 7.40% |
| 2029 Value Projection | USD 3.78 Billion |
| Base Year | 2021 |
| Bubble Tea Market Size in 2021 | USD 2.17 Billion |
| Historical Data | 2018-2020 |
| No. of Pages | 201 |
| Segments Covered | By Type, By Flavor, By Geography |
| Bubble Tea Market Growth Drivers | Availability of a Wide Range of Products for Enticing Younger Generation to Boost Growth |
Segments:
Shift of Consumers Toward Black Tea Due to its Health-Imparting Properties Boosts Market's Performance
Based on type, the market is segregated into black tea, green tea, oolong tea, and white tea. The black tea segment is projected to grow at a significant CAGR during the forecast period owing to its increased preference by health-conscious consumers across every region.
Fruit Segment is Dominating Backed by High Consumer Preference
By flavor, the market is classified into coffee, fruit, chocolate, original, and others. Among various flavors, the fruit flavor is more popular and this segment dominated the market in 2019 due to its high nutritional value as compared to other flavors.
Based on region, the market is classified into North America, Europe, Asia Pacific, Latin America, and the Middle East & Africa.
Browse In-depth Summary of This Research Insight:
https://www.fortunebusinessinsights.com/industry-reports/bubble-tea-market-101564
Drivers and Restraints:

Availability of a Wide Range of Products for Enticing Younger Generation to Boost Growth
The expanding consumer preferences for items in this era are influenced by a number of variables, including taste preferences, price, brand, and location accessibility. Due to all of these factors, tea manufacturers must create high-quality teas while considering consumer preferences. The rise in popularity of bubble milk tea is primarily attributed to its flavor, affordability, and ongoing reinvention of the traditional tea recipe. Given that it is available worldwide and comes in a variety of flavors, including fruit-flavored, green jasmine, and black tea-based milk teas, bubble milk tea has a sizable market potential.
COVID-19 Impacts:
Rising Cost of Raw Materials and Transportation Due to the Pandemic Plummeted Growth  
Due to the COVID-19 outbreak, businesses, including restaurants, farms, and factories had to close down completely to maintain safety protocols and institute social segregation. Transportation has been delayed as a result, and the functioning of both supplies (tea estates) and demand for the consumption points came to a halt due to manpower shortage and decrease in customer visits to coffee shops during the lockdown.
Regional Insights:
Asia Pacific to Lead Backed by the Presence of Entrepreneurs in the Industry
The highest bubble tea market share is held by Asia Pacific, which reached USD 0.09 billion in 2021. The nations with highest sales are anticipated to be Vietnam and Taiwan. To draw customers and strengthen their market position, manufacturers or business owners in the boba tea sector are taking the risky step of opening their own restaurants or cafes.
The market in North America, which came in second place after Asia Pacific, is anticipated to stay put for the duration of the forecast period. The popularity of tea-based beverages is driving a gradual increase in the consumption of this tea in North American nations.
Get a Quote Now:
https://www.fortunebusinessinsights.com/enquiry/get-a-quote/bubble-tea-market-101564
Competitive Landscape:
Important Business-related Announcements by Key Players to Influence Market Dynamics
Fundamental companies in the market often make crucial announcements regarding some business moves, which, in turn affect the market either positively or negatively. Players acquire companies, launch new products, engage in partnership deals, sign contracts with government organizations, and so on.
Detailed Table of Content:
Introduction

Research Scope
Market Segmentation
Research Methodology
Definitions and Assumptions

Executive Summary
Market Dynamics

Market Drivers
Market Restraints
Market Opportunities
Emerging Trends

Key Insights

Overview on Parent/ Related Market

Overview on the Global Tea Market
Overview on the Availability of Raw Materials Required in the Production of Bubble Tea

Supply Chain and Regulatory Analysis
Recent Industry Developments - Policies, Partnerships, New Product Launches, and Mergers & Acquisitions
Market Analysis and Insights (in Relation with COVID-19)

Impact of COVID-19 on the Market
Supply Chain Challenges due to the Pandemic
Potential Opportunities due to COVID-19

Global Bubble Tea Market Analysis, Insights and Forecast, 2018-2029

Key Findings / Summary
Market Size Estimates and Forecast

By Type

Black Tea
Green Tea
Oolong Tea
White Tea

By Flavor

Fruit Flavor
Original Flavor
Chocolate Flavor
Coffee Flavor
Others

By Region

North America
Europe
Asia Pacific
South America
Middle East & Africa
TOC Continued…!
Key Industry Development:
May 2022: To meet customer demand, Barroco by Café De Bangkok offers about 21 different flavors of boba tea, including Cotton Candy and Japanese Sweet Potato. The café also serves a tantalizing Thai Bubble Tea with cream cheese.
Inquiry before Buying:
https://www.fortunebusinessinsights.com/enquiry/queries/bubble-tea-market-101564
Read Related Insights:
Non-alcoholic Beverages Market to Surpass USD 1,257.77 Billion by 2027 | Current Trend of Maintaining Health and Fitness to Boost Growth
RTD Coffee Market Size to Reach USD 42.36 Billion by 2027; Growing Adoption of Fast-paced Lifestyle Habits will Bode Well for Market Growth, says Fortune Business Insights™
Green Tea Market to Hit USD 23.66 Billion by 2027 | Rising Awareness about the Health Benefits of Green Tea to Drive Market Growth
About Us:
Fortune Business Insights™ offers expert corporate analysis and accurate data, helping organizations of all sizes make timely decisions. We tailor innovative solutions for our clients, assisting them to address challenges distinct to their businesses. Our goal is to empower our clients with holistic market intelligence, giving a granular overview of the market they are operating in.
Contact Us:
Fortune Business Insights™ Pvt. Ltd.
9th Floor, Icon Tower,
Baner - Mahalunge Road,
Baner, Pune-411045, Maharashtra, India.
Phone:
US: +1 424 253 0390
UK: +44 2071 939123
APAC: +91 744 740 1245
Email:sales@fortunebusinessinsights.com