Founding CEO of CoBiz Richmond, Wesley Alexander featured on the Heart of Giving Podcast
Wesley Alexander on Heart of Giving Podcast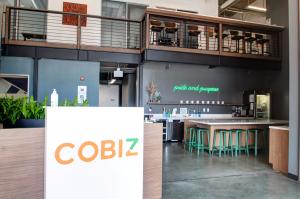 CoBiz Richmond is creating a new way of doing business.
CoBiz Richmond, Inc.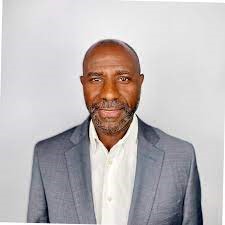 Art Taylor, host of Heart of Giving Podcast
We Must Do More"
— Wesley Alexander, Founding CEO of CoBiz Richmond
RICHMOND, CA, UNITED STATES, February 7, 2023 /EINPresswire.com/ -- The Heart of Giving Podcast is proud to present a special series "Made by the Bay" sponsored by the Tipping Point Community that features the work of amazing people in the Bay Area who work for the betterment of their community. In this episode, host Art Taylor, a very well-respected voice in the nonprofit world, engaged in an interesting dialogue with Wesley Alexander, founding CEO of Cobiz Richmond, Inc.
Since its inception in November 2019, a few months before the pandemic, Cobiz Richmond Inc. has been making its mark in the Bay Area to activate wellness entrepreneurially, professionally, and personally despite the challenges of the pandemic, gate keepers, and poverty pimps. It is on a mission to disrupt the debilitating spirit of poverty that sabotages the potential of under-invested communities such as Richmond, CA. According to www.welfare.org in 2021, "The poverty rate in Richmond, California is 8.94% higher than the California average and is 4.69% higher than the US average." – realities which impact educational and socio-economic outcomes in one of the most diverse cities in America.
Mr. Alexander's poignant interview unveiled his passion for assisting people of color and ultimately the world by building infrastructure for wellness. He highlighted the importance of spaces such as CoBiz Richmond Inc. in underinvested communities as two-fold:
1. a vehicle for hope in areas where despair is prevalent, and
2. a vehicle for change agents in the community to:
a. intergenerationally convene,
b. discover each other,
c. secure access to the resources and experts necessary to support their business, civic, or personal endeavors.
His guiding mantra of "We Must Do More" is prevalent in all his endeavors. Wesley relayed to the audience of listeners that anyone who wants to do great work must have sound grounding, be patient, and have a spirit for the work. One of the many goals of CoBiz Richmond Inc. is to build a resilient ecosystem of institutions founded by diverse stakeholders which serve the socio-economic opportunities of Richmond and the Bay Area. According to Wesley. "We want CoBiz to be a space where generations in the future can leverage it as a springboard to where they want to go."
If interested in supporting the mission and work of CoBiz Richmond Inc, a 501(c)(3) non-profit and a Candid Gold Seal recipient, please visit their fundraising page, http://bit.ly/3Rg9ZQU, where one-time or monthly donations are greatly welcomed in their goal to keep the doors open post-pandemic.
For more information please contact: Wesley Alexander at email: wesley@cobizrichmond.com or phone: 510-309-7107 or visit website: www.cobizrichmond.com.
About: CoBiz Richmond Inc, a 501(c)(3) non-profit, is a 9,000-square-foot co-working space and business incubator in Downtown Richmond, CA. Open 24/7 and ripe with great people, technology, and resources, CoBiz Richmond is influencing wellness entrepreneurially, professionally, and personally. CoBiz received its seed funding from Chevron as part of its eQuip Initiative to drive workforce development and entrepreneurship in Richmond, CA.
CoBiz Richmond, Inc. founder Wesley Alexander
CoBiz Richmond
+1 510-309-7107
wesley@cobizrichmond.com
Visit us on social media:
Facebook
Instagram
YouTube
CoBiz Richmond, Inc.