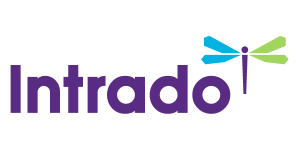 Northann Subsidiary Benchwick Introduces Two New Breakthroughs at TISE 2023
/EIN News/ -- ELK GROVE, Calif., Jan. 25, 2023 (GLOBE NEWSWIRE) -- Northann Corporation, a technology innovator, producer, and full range service provider of natural and sustainable material-based products used for interior finishes, today announced its subsidiary, Benchwick, will be introducing two technological advancements at The International Surface Event (TISE) 2023, including the utilization of Artificial Intelligence (AI) and a new, lightweight sustainable core made from harvested ocean plastic waste. Northann and Benchwick will welcome customers and partners to booth #3375 at TISE in Las Vegas, Jan. 31 - Feb. 2, 2023. Both introductions are the newest members of the Benchwick 3D Printing Ecosystem.

Benchwick demonstrates new technology that "learns" wood
AI technology called ENVISION.STYLE actually "learns" wood species, including color, grain, and patterns and then recreates panels that are faithfully true to the original sample. This new, patent-pending, proprietary technology provides highly believable pattern variations for digital printing and successful installation. Benchwick's U.S.-based engineers built ENVISION.STYLE on the AI behind Generative Adversarial Network (GAN) and recognition technology.
Benchwick cleans up the ocean with BLUE 11 sustainable core
Benchwick will showcase samples of its ultra-lightweight sustainable core flooring with 80% of its core made from the post-consumer waste that litters the world's oceans. BLUE11 planks have a locking profile and an attached recyclable foam underlayment, so there is no need for adhesives to install the product. In addition, the floors are 100% recyclable and carbon neutral.
"Plastic waste is clearly a large environmental problem, and Northann and Benchwick are committed to innovating solutions to minimize landfill waste and encourage cleaner oceans and waterways," said Lin Li, Chief Executive Officer of Northann. "Harvested plastic waste is cleaned, processed, and utilized in durable, colorful and ocean-inspired designs. At Northann and Benchwick, we continue to 'push the technology envelope' by bringing cutting-edge products to the flooring industry. ENVISION.STYLE and BLUE 11 are our latest examples of that commitment."
About Northann
Northann Corp. is a technology innovator, producer and full range service provider of natural and sustainable material-based products used for interior finishes. Headquartered in the U.S., the company is one of the world's leading providers of 3D printing for the Home Improvement industry - developing and producing high quality floorings, wall panels and decorative panels with its fully patented 3D printing technology. Benchwick Innovation is a Northann subsidiary, providing 3D printing technology for ultra-high-performance direct print technology in Blue 11, DSE, Infinite Glass technology, TruBevel technology, and Envision AI systems.Learn more at www.northann.com.
About Benchwick
Benchwick is a subsidiary of Northann Corporation, established in 2013, and serves the U.S., Canada, and Europe with innovative 3D printing for numerous interior surfaces. Benchwick promises cost-saving branded and private label products that are environmentally friendly with boundless design options. All Benchwick technologies are either patented or patent-pending and all products meet FloorScore as well as Greenguard certifications and are phthalate-free. Learn more at www.benchwick.com.
Contact:
press@northann.com