Incorporate In Hong Kong . Political Autonomous, Sound Economic and Financial Fundamentals. Switzerland of GMT+8.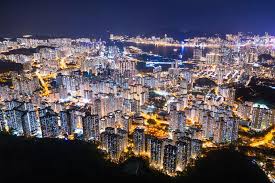 Lion Rock, the symbol for prosperity out of endurance
China and yet westerners business-friendly. It is either HK or SG, in the past, present, or future whenever your first thought of setting up in Asia Pacific.
Hong Kong and Singapore are undoubtedly the Dancing Dragon and Roaring Lion for your business. Should you want to dance and roar either with HK or SG, Naga & Macans can Incorporate for you"
— Kirin Soo
SINGAPORE, SINGAPORE, SINGAPORE, December 3, 2022 /
EINPresswire.com
/ -- Not only a Gateway to China's market for imported goods and services.
Hong Kong
is strategically located between Koreas, and Japan on the north and the growing ASEAN down south. At the heart of Asia Pacific, HK enjoys peerless transport connections with Mainland China and also Asia pacific regions.
<<<What a Business-friendly environment>>>
An open market with no import duties
Low and simple tax regime – Maximum of 15% tax on Hong Kong salary income and on property; 16.5% is capped on corporate profits tax and it is only on Hong Kong sourced profit
Sales and capital gains are not taxed
No VAT, estate tax, and no tax on dividends
Freely convertible currency
World-class business infrastructure
Liquid stock market familiar to foreign investors
Well-regulated banking sector
Sited as the World's Freest Economy for the past 22 years by the Heritage Foundation/Wall Street Journal
<<< Our Services Offered>>>
International incorporations, maintenance, administration, and company secretarial services
In-house accounting and administration services
Assistance with work permits
Trademark registrations
Corporate banking introduction and liaison services
Virtual office, domain names, and mail forwarding services
Trade and logistics services
Payroll services
Document management and recordkeeping services
KIRIN SOO
NAGA & MACANS
+65 97097668
email us here